Romantic Photos of Lovely Couple Defies Tradition and Makes "Black Wedding" Went Viral
BLACK WEDDING – A lovely couple defies the traditional Filipino wedding and make one of a kind "Black Wedding" in Iloilo City.
The Facebook page "Anthony Jimaga-on Photography" has shared the romantic photos of a lovely couple during their one of a kind wedding. The post garnered various reactions from the online community.
Gerald and Daryl Jetonzo of Iloilo City tied the knot last December 12, 2020. The couple choose to get out of the box and defied the traditional and cultural wedding theme to make their big day more special.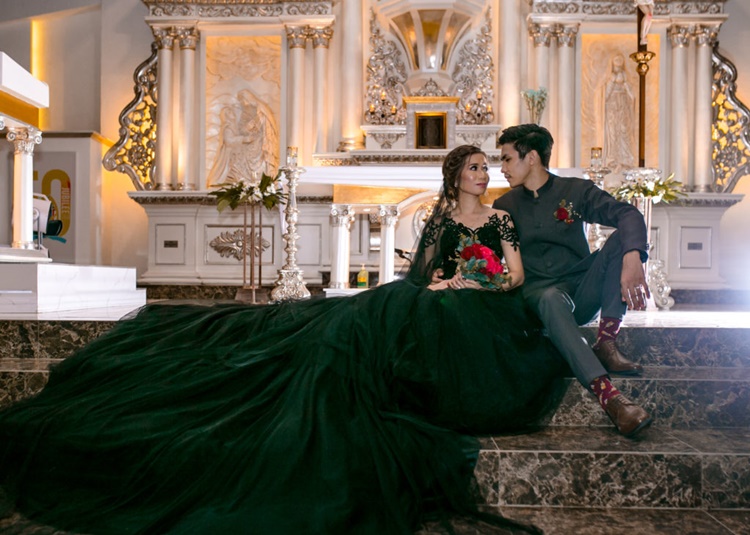 The groom and bride decided to choose their favorite color "Black" as their wedding theme. The groom wears a black suit while his gorgeous partner wears a black wedding gown.
"Black was our favorite color. And we want to break custom norms that the wedding is only white. We want to make our wedding memorable for our family and friends," Gerald said.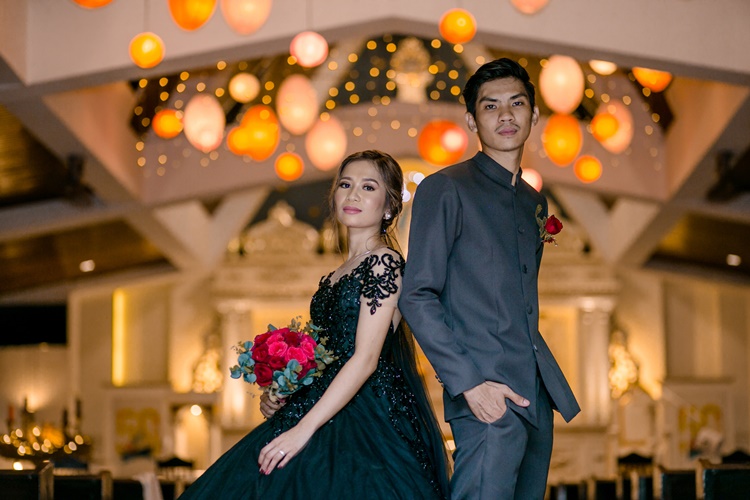 A lot of people were surprised to the "black theme" thinking that the priest would not allow the plan but the priest eventually approved it. The couple is in relationship for eight long years before decided to finally live together.
Here is the full post:
"GERALD DARYL
A bride that is different from the others. Yes! You are right! black wedding gown? why? Same thing I asked myself. But knowing the reason behind this, I was moved. For the bride dreamt that her parents (both deceased) said that on her special day (wedding) we will be watching you from heaven walking down the aisle wearing black.
They even ask permission to the officiating priest if they are allowed to wear black wedding gown? And the response? "for as long as you and your future husband will hold on to your promises to love each other till death do you part. It doesn't matter if you will wear pink, blue or red."
Truly not your usual bride.
"Black is my happy color and I'll stop wearing black when they invent a darker color."
– Daryl Mosquera/Bride "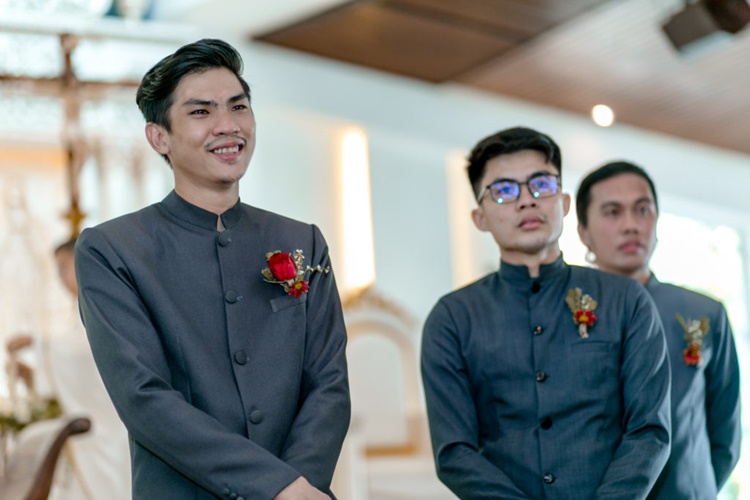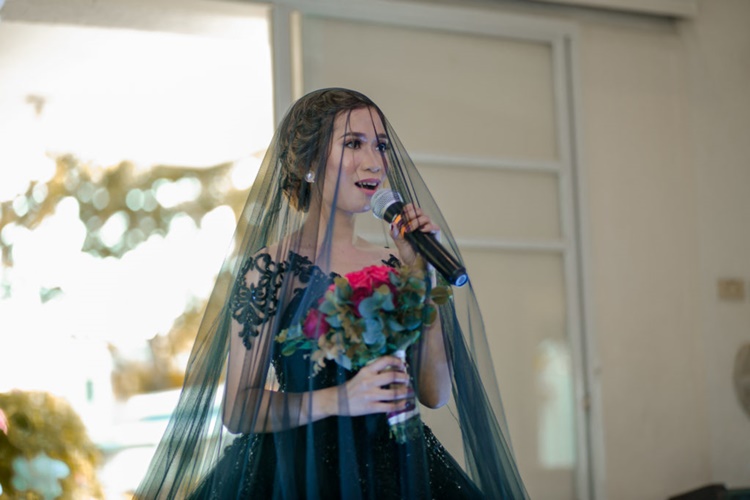 What can you say about this wedding? Just leave your comments and suggestions for this report.
You can also read: Doctor Couple Holds Prenup Photoshoot at Hospital