Disney released a tutorial video on how to make a parol.
Disney officially released another Filipino-themed video as it dropped a tutorial video on how to make a Parol or a Christmas lantern.
This, after Disney released its Filipino-themed Christmas ad that went viral on social media.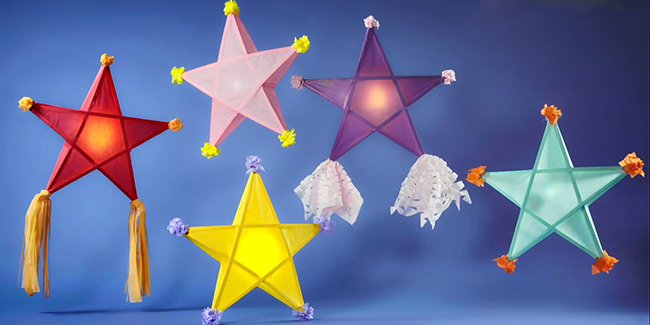 In this video, Disney will teach its viewers around the world on how to make a Parol or Christmas lantern.
A parol was a Filipino ornamental lantern that was displayed every Christmas season as it symbolized the "Star of Bethlehem" or the guiding light that was used by the Three Kings in order to find the whereabouts of the infant Jesus.
The word "parol" was lifted from the Spanish word "farol" which means "lantern".
READ ALSO: Disney Reveals Reason Behind Filipino-Themed Christmas Ad
Disney's video that was posted on social media platforms gave a step-by-step guide in making the traditional Christmas star lantern.
With the video description saying, "Give your home a magical makeover with these enchanting parols, inspired by our Christmas ad!", Disney's tutorial video ran for one minute and 52 seconds.
You can watch the tutorial video below:
Previously, Disney – through its Philippine office – revealed the reason behind its first-ever Filipino-themed Christmas ad for this year, saying that the story was inspired by Disney's brand marketing and creative director Angela Affinita's personal experience and her relationship with her grandmother.
Disney also shared that the characters in the said ad represented "families from all over the world", while the ad itself centered on a "family with Filipino heritage".
For more news and updates, you may feel free to visit this site more often. You may also visit Newspapers.ph via the official Facebook page and YouTube channel.