Kind -Hearted Vlogger Bought All Products of One-Legged Ice Cream Vendor and Gave Him Extra Money
A kind-hearted vlogger Basyl Manadil showed an act of kindness, generosity, and helped a a one-legged ice cream vendor.
The popular vlogger "The HungrySyrian Wanderer" saw the PWD vendor roaming around the area to sell ice cream in the area just to earn money and provide the financial necessities of his family.
The disabled man suffered an accident a few years ago and decided to sell ice after losing his job due to his disability. The vendor also shared his painful experience and almost burst into tears.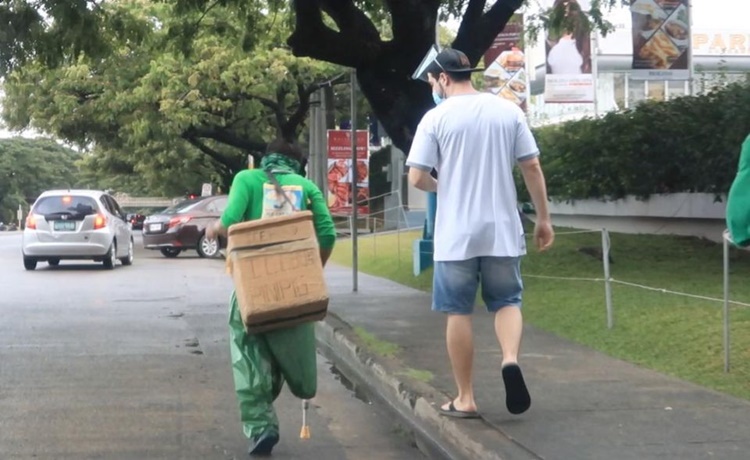 However, Basyl Manadil managed to entertain the vendor with his funny punchlines and entertaining antiques. The vendor and some kids almost recognized Basyl but the vlogger denied that he is "The HungrySyrian Wanderer".
The social media influencer eventually revealed that he came to help the vendor. He bought all the products and gave the PWD man extra money.
Here is the full post:
" I was on my way on a depot along Alabang to buy tiles for my house renovation when this hardworking one legged man caught my attention instantly! Kakatila lang ng ulan pero naglalako pa rin siya ng ice cream. Instead of splurging the money I saved for the natural stones (tiles) I was eyeing for very long, I decided to give it to this well deserving person instead. And it was an instant relief knowing that it will lessen the burden he was already having. This material thing I was supposed to get is just a material, it can wait and come in a different time or alternative but the happiness you can give to people who can never repay you is priceless!
Helping ONE LEGGED "Icecream Vendor" I'LL Pay Your RENT & BUY Everything You Sell  
Like what I've mentioned from my previous vlogs whenever I help hardworking people with physical disability, we tend to complain over small things, such as getting stuck in traffic, having a job that we dont enjoy, not getting what we want, complaining about not having the latest gadgets etc. wherein there are people like this man who do their best despite of his situation just to provide for his family. Rain or shine, even with just one leg he's managing to carry his icecream box 
He reminded me of Kuya Joy, the one-legged grab bicycle rider that we feature here on our channel and surprising him his very own e-bike!
#GoodMorningMgaTao #SupportLocalVendors #BringingBackBayanihan
Reviving bayanihan. I just want to use this platform to help those who are in need and to send awareness. If I can do it, you can too. Spread Kindness and Positivity ❤️"
The social media users lauded the vlogger for his kindness: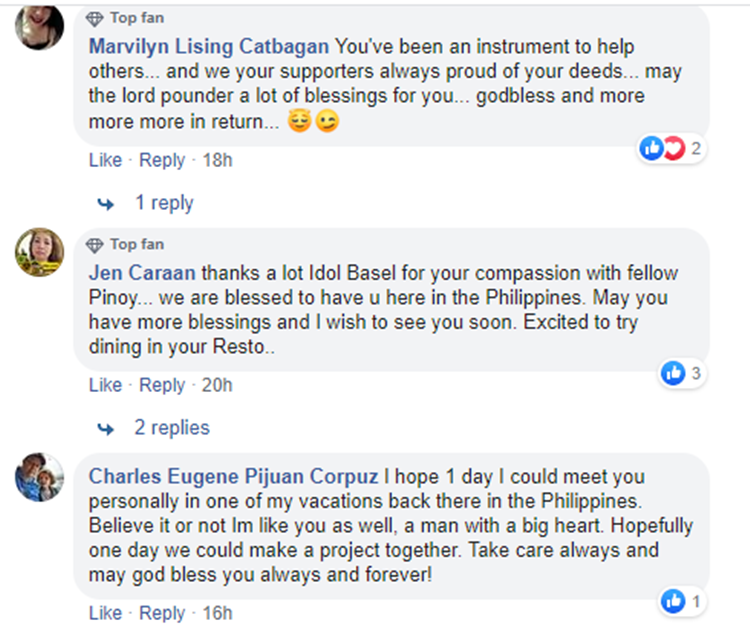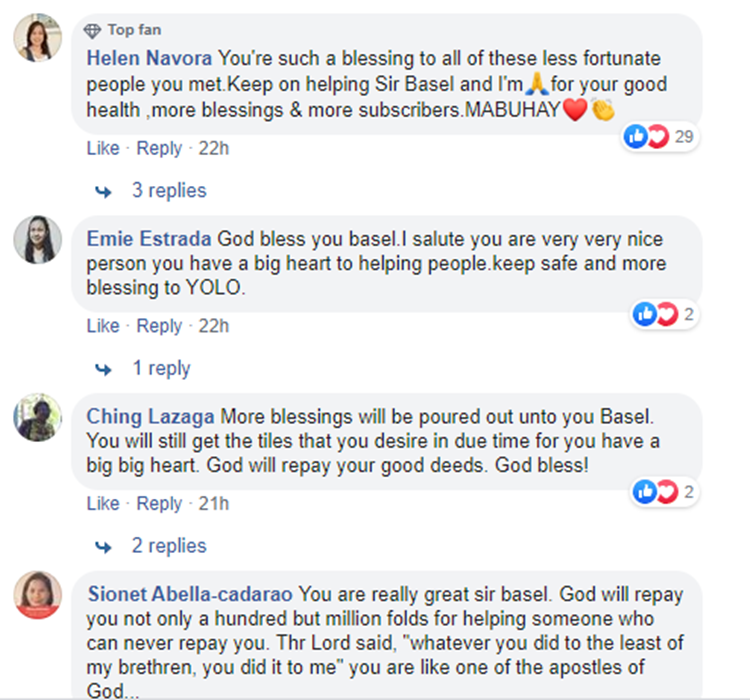 What can you say about this? Just leave your comments and suggestions for this report.