Cinderella-like probe led General Santos City police to arrest suspected cellphone thief.
Following a police investigation that was similar to "Cinderella", a suspected cellphone thief on Tuesday was arrested in General Santos City.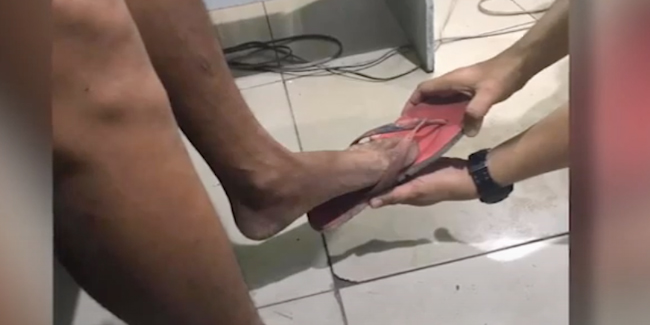 In a report on the Tuesday edition of Unang Balita, the said scenario was similar to one of the scenes from Disney film "Cinderella" wherein the Prince was able to look for Cinderella — who ran away outside the castle after midnight — by trying on a glass slipper that Cinderella left at the castle.
Based on a police report, the suspect entered a certain house and was seen carrying the cellphone of the victim. The suspect, according to a report, immediately ran away after the victim cried out for help.
READ ALSO: Policemen Approach an Old Pedicab Driver, What They Did Next Will Amaze You
The police were able to track down the location of the suspect which was just located at the next street with the help of a witness.
At the location of the suspect, the police then noticed that he's wearing only one rubber slipper and it was a "perfect fit" when the police let the suspect wear the slipper that was left inside the victim's house.
The suspect then said that he committed the crime just because he was starving, yet he denied that he stole the victim's cellphone.
For more updates on news and entertainment, you may like and follow the Philippine Newspaper on Facebook! You may feel free to visit this site more often!