Google was about to launch new products on September 30, 2020.
Google took to social media as the company was about to launch new Pixel phones, Chromecast, and smart speakers on September 30, 2020.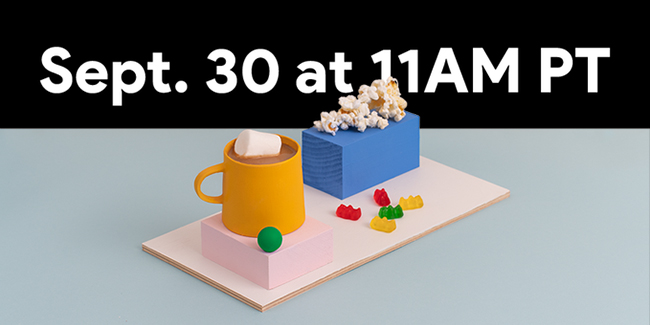 In a Twitter post, Google revealed the official launch date of its upcoming products.
Get your popcorn ready for #LaunchNightIn.
Click below to know when to tune in. 👇 pic.twitter.com/RpKOinCDHj

— Made by Google (@madebygoogle) September 14, 2020
Previously, the company had released the Pixel 4a last August. The company's previous announcement include the key specs and photos of the Pixel 5 and also the price of the Pixel 4A 5G as well.
In a report from Pocketnow, the Google Pixel 5 was expected to arrive with a 6-inch display with a Qualcomm Snapdragon 765G processor, 90Hz refresh rate, a textured back panel, a fingerprint scanner, a 3,800mAh battery, a dual-rear camera module with a 12.2MP main sensor, and an 8MP front camera.
However, as per the report, the Pixel 4a 5G was expected to arrive with a new processor while retaining Pixel 4's same design.
READ ALSO: Google Pixel 4a Now Official, Specs And Price Revealed
Along with this, Google would also launch a new Android TV dongle bearing the codename "Sabrina" from the previously-reported leaks.
In a report on Yugatech, "Sabrina" was like an "oblong pebble" which was equipped with an Amlogic chip and would also support Dolby Vision.
As per the report, another product to watch out for was Google's new Nest-branded smart speakers.
Google's "Launch Night In" would take place on September 30, 2020, at 11:00 a.m. PT (October 1, 2020, at 2:00 a.m. in the Philippines).
Moreover, Google didn't revealed other details about the said event. For more updates, you may like and follow the Philippine Newspaper on Facebook!
You may feel free to visit this site more often!