Injured Dog Lying on the Street Saved by Roaming Police Officers
Several roaming police officers received praises from the online community after saving an injured dog lying on the street.
Police officers are public servants who were tasked to serve and protect the public for any form of terrorism. They are also tasked to prevent crime and also to enforce the rules and regulations.
Cops should also show compassion towards others when implementing the policy. They must also show love, respect, and consideration to the people.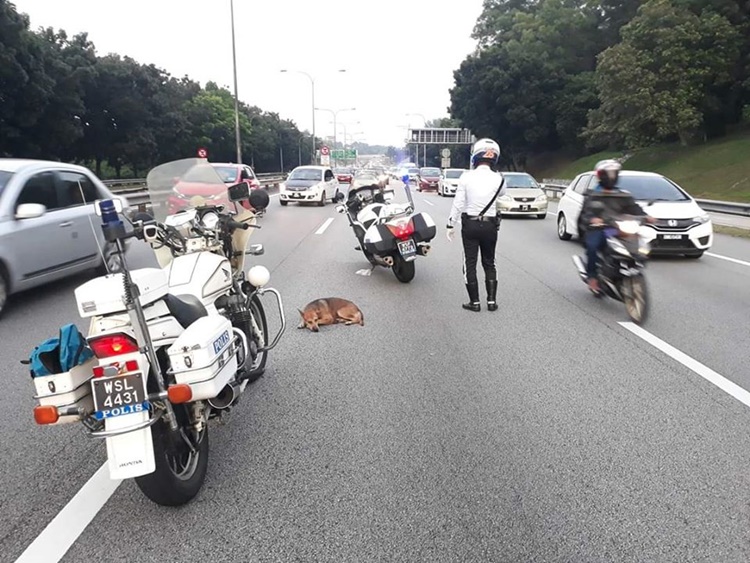 The Facebook page "Polis Diraja Malaysia" has shared the inspiring photos of some policemen who save an injured dog lying on the street. The cops received praises and admirations from the social media users.
The personnel from the Traffic Enforcement Investigation Division, Shah Alam District Police Headquarters in Selangor, Malaysia earns admiration online for their act of kindness towards the stray dog.
The dog reportedly walked in the middle of a busy street and was accidentally hit by a vehicle passing in the area. The animal lied on the middle of the highway after sustaining injuries due to the incident.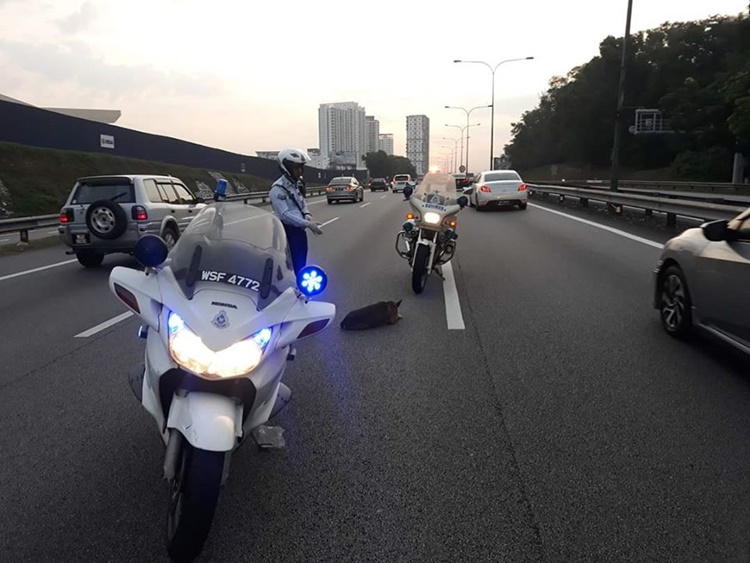 The cops found the dog and immediately created a makeshift roadblock. A kind-hearted pedestrian came and attended the dog until it was able to walk again.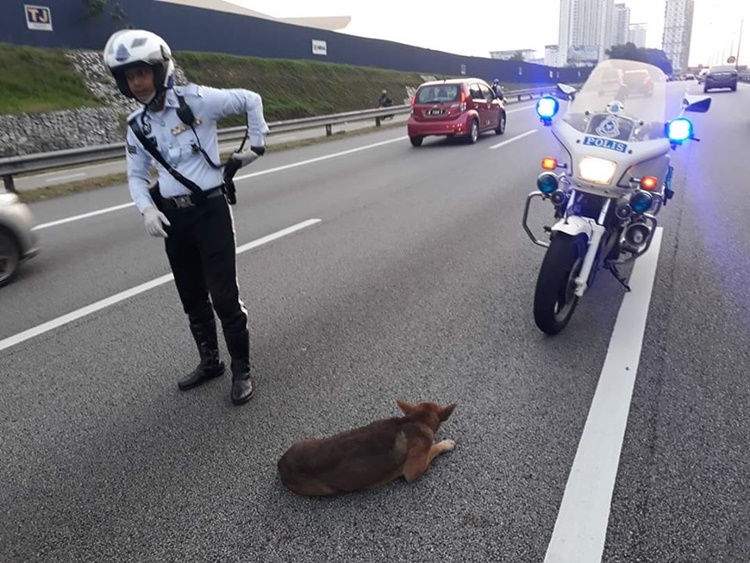 The social media users lauded the cops for their kindness:
"God bless PDRM. Yes, any life matters even if its an animal. Tq to the kind hearted traffic policeman whom saved the dog."
"Example of excellent human being and a Cop. Must send these pics to US, tell them to take PDRM as example for them to learn."
"Beautiful to see Kindness in the remarks made by Malaysians irrespective of race or religion ; & also in the action taken by a Muslim policeman to help a dog. Kudos everyone – We are intrinsically a nation of good people."
"this picture must be viral all the around the world..what a good police office humanity..Salute to all police officer in this picture.#PDRM Picture of the world.Seeing this picture make me so touch and wanna give this officer a big hug."
What can you say about these cops? Just leave your comments and suggestions for this report.
You can also read: Motorcycle Backrider Using Rice Cooker As Helmet Goes Viral