Veteran volleyball coach Ron Dulay dies
Veteran volleyball coach Ron Dulay who also served as a mentor of numerous women's volleyball squad died on Monday evening at the age of 48 due to bone marrow disease.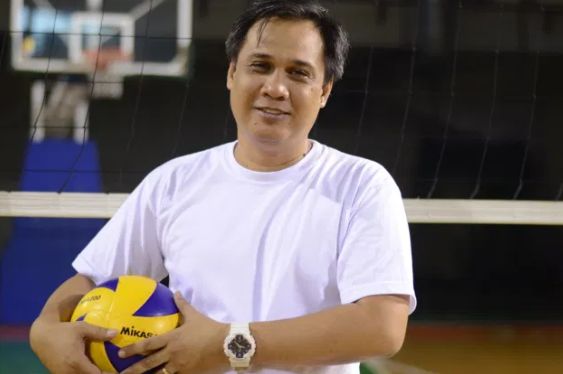 The 48-year-old veteran volleyball coach succumbed to bone marrow disease after a long battle with the sickness.
Before he made a name for himself in the field of volleyball, he started his career as a student-athlete playing for the Far Eastern University.
During his stint in FEU, his team won Seasons 54, 56, and 57 in the University Athletic Association of the Philippines (UAAP).
Then, Ron Dulay started coaching via the De La Salle University Green Spikers which enable the promising team to snatch the championship in Season 64 and 66.
Before he was replaced by Roger Gorayeb in the Ateneo de Manila University women's squad, he served as a mentor of the star-studded Lady Eagles.
After Ateneo, he transferred to the University of the Philippines (UP) to mentor its women's volleyball team.
He also coached the Letran Lady Knights and in Season 76-78, he returned to the Green Spikers.
Ron Dulay had a coaching job for the Smart Giga Hitters in the 2018 Grand Prix. But prior to that event, he became one of the coaching staff for the Foton and Generika-Ayala in the Philippine Superliga.
Ron Dulay last coaching stint was via Marinerang Pilipino wherein he assisted coach Vilet Ponce-De Leon in the 2020 Grand Prix. However, it was canceled due to the pandemic.
For more news and the latest updates, feel free to visit this website more often.
Source: ABS-CBN News