4.5 Magnitude Earthquake Recorded in Surigao del Sur
EARTHQUAKE – A 4.5 magnitude earthquake was recorded by the Philippine Institute of Volcanology and Seismology (PHIVOLCS) in Surigao del Sur today, August 5.
Most natural events can hardly be predicted. Among these occurrences caused by nature are earthquakes which can happen both in the land or in waters.
With regard to geographical location, the countries lying in the Pacific Ring of Fire are more prone to quakes. Such events that occur in waters or near a coastal area may trigger tsunami.
Usually, quakes with high magnitudes are followed by several aftershocks. These incidents may be hardly felt at all but may also leave fatalities and damages in structures.
VISIT: Davao Occidental Hit By 4.5 Magnitude Earthquake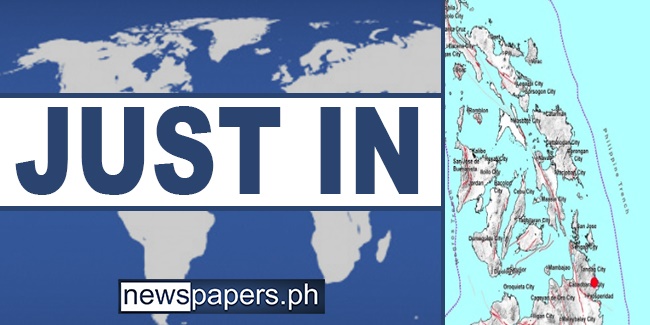 Philippines is one of the countries prone to quakes. Recently, the Philippine Institute of Volcanology and Seismology (PHIVOLCS) recorded a 4.5 magnitude earthquake in Surigao del Sur, August 5.
Based on the bulletin released by PHIVOLCS, the quake hit 08.93°North, 126.18°East – 012 km South 66° West of Bayabas, Surigao del Sur at 09:30 in the morning today. It had a depth of 004 kilometers.
The quake was tectonic in origin. According to PHIVOLCS, there are no expected damages and aftershocks of the said quake. Also, no intensity at its epicenter and the nearby areas was recorded by the agency.
More updates may be posted soon. Thank you for visiting Newspapers.ph.
READ ALSO: Magnitude 7.8 Earthquake Hits Alaska Today (July 22)