The death of high-profile inmates at the New Bilibid Prison (NBP) in Muntinlupa City due to COVID-19 is the main reason why there are people who ask about the condition of Antonio Sanchez, the former mayor of Calauan, Laguna.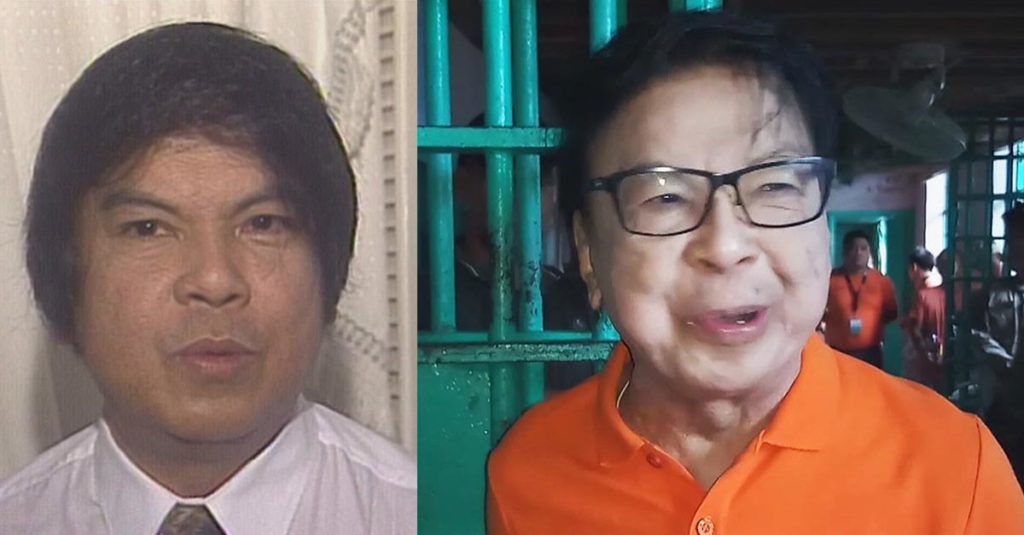 Antonio Sanchez was sentenced to seven terms of Reclusion Perpetua, (40-years per term) in March 1995. He was the mastermind of the Eileen Sarmenta and Allan Gomez's case on June 28, 1993.
Sarmenta and Gomez are both students at the University of the Philippines-Los Baños.
The convicted criminal is now 71-years-old and has many illnesses, so those like him with underlying health conditions are at high risk of serious illness such as COVID-19.
"May sakit naman talaga ako, may kidney failure ako at saka meron ako high blood. Marami akong maintenance, sampu sa umaga, labing-isa sa gabi," Sanchez said about his health in an interview with the ANC on August 23, 2019.
Today is the first day of August 2020 and only a year ago when the news broke on August 20, 2019, that there is a high possibility that Antonio Sanchez will be released from prison because he is among the thousands of inmates who should be released on bail by recomputation of good conduct time allowances of Republic Act No.10592.
Antonio Sanchez asserted that he had the right to be free because of the good behavior he displayed in prison, in helping the church and his fellow prisoners.
Antonio Sanchez also boasted that he was the only one who was able to stop the use and spread of illegal drugs in the NBP.
Regarding the case of Sarmenta and Gomez, Antonio Sanchez maintained that he was innocent of the serious charges against him.
"Wala naman ako involvement diyan. Iyan naman ay love triangle, itinapon lang sa Calauan 'tapos ikinarga sa akin."
"Talagang ako'y walang kasalanan, maski na lumubog itong mundo, mamatay na ang dapat mamatay kung ako ay may kasalanan," Sanchez said, using images of the saint inside his cell as proof that he was innocent.
The Filipino people strongly opposed the Department of Justice's (DOJ) plan to release Sanchez so it did not continue in 2019.
On May 7, 2020, Secretary Menardo Jimenez reiterated the DOJ's decision that Antonio Sanchez would still not be released.
But despite his statement, Filipinos still have a strong focus and vigilance that places great value on justice. They are asking about the real situation of the former mayor at a time when the COVID-19 case was rampant within the NBP.
Source: PEP.ph