Here's a statement from Roi Oriondo regarding the controversial video.
Roi Oriondo, Mary Lite's boyfriend, recently broke his silence as he addressed the issue regarding the controversial video that went viral on social media.
This, as Roi posted a video on TikTok saying that he's ready to speak up about the said video.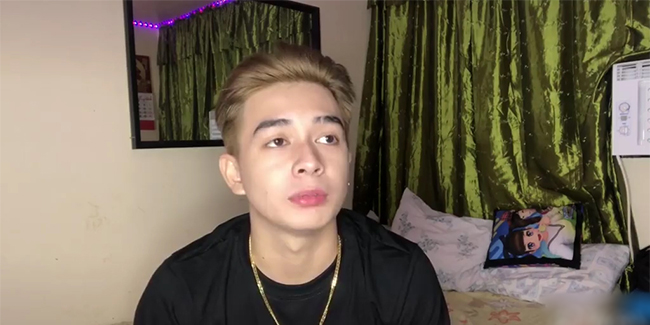 In his TikTok video, Roi said that he wanted to clarify that he's not the kind of person who will do such obscenity in front of the camera. Roi also said that netizens won't believe him because of his previous issues, adding that he's not the kind of person who wanted to add mistakes that he made before.
"Inaamin ko po lahat yun, mali po ako dun", he said.
Other Stories
He also said that he knew what was right or wrong, admitting that he couldn't uncouth the person that he loved in front of the public nor did they did anything wrong and destroy themselves in front of the camera.
Roi wanted to apologize to the public for being insensitive to producing their content. He then hoped that the public wouldn't make the issue even bigger.
"Kahit ako na lang guys, huwag na lang si babeh", he said.
He also said that he can't do such impertinent act just because Mary Lite's family trusted him that much, adding that he didn't want to break the trust that his girlfriend's parents gave to him.
Moreover, Roi said that he didn't want this to happen again, adding that he asked the public to allow him to change the way they think of him and to prove to them that he's not that kind of person.
You can watch the video below:
Her girlfriend, Mary Lite Lamayo, also addressed the said issue as she posted on her TikTok account.
What can you say about this? Let us know!
For more news and updates, follow Philippine Newspaper on Facebook!