Netizens reacted to Alexa Ilacad's Instagram post.
Netizens started to wonder after they saw Alexa Ilacad's Instagram post wherein she received a "special delivery" from her "best crush".
On Thursday evening, she got a "special delivery" from Enchong Dee — who was her "best crush" — as she received her favorites from her favorite restaurant.
RELATED ARTICLE: Alexa Ilacad Receives 'Special Delivery' From Her 'Best Crush'
She candidly said that Enchong was her favorite and admitted that she missed him. One of her hashtags stated that she had the "best crush in the world".
However, netizens reacted to Alexa's photo wherein she had in close contact with Enchong Dee. As seen in the comments, Instagram user @joromatzenie said "syota agad?" even though Enchong delivered Alexa's order from her favorite chicken restaurant, which Alexa agreed with @joromatzenie's comment.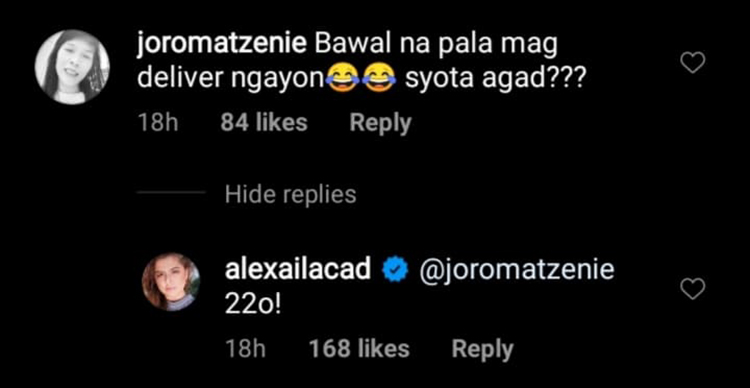 Some Instagram users said that both Alexa and Enchong were "bagay na bagay" for each other and they were happy for it.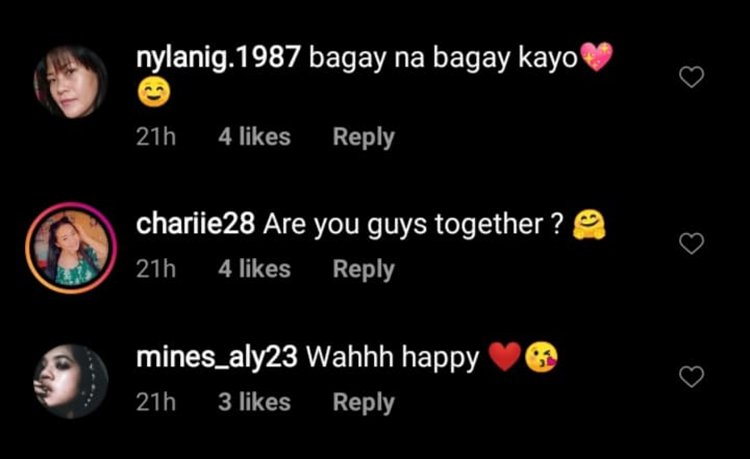 However, these comments caught the attention of other Instagram users. Instagram user @jsophhh doubted that Enchong only delivered Alexa's order, @cammilemortiz was asking Alexa and Enchong to have social distancing, and @trisshaann said that she will take Enchong home if he's the one who will deliver her orders.
Also, @zaraaareginaaa was seeking for answers about the real score of Alexa and Enchong as she said "sila ba?".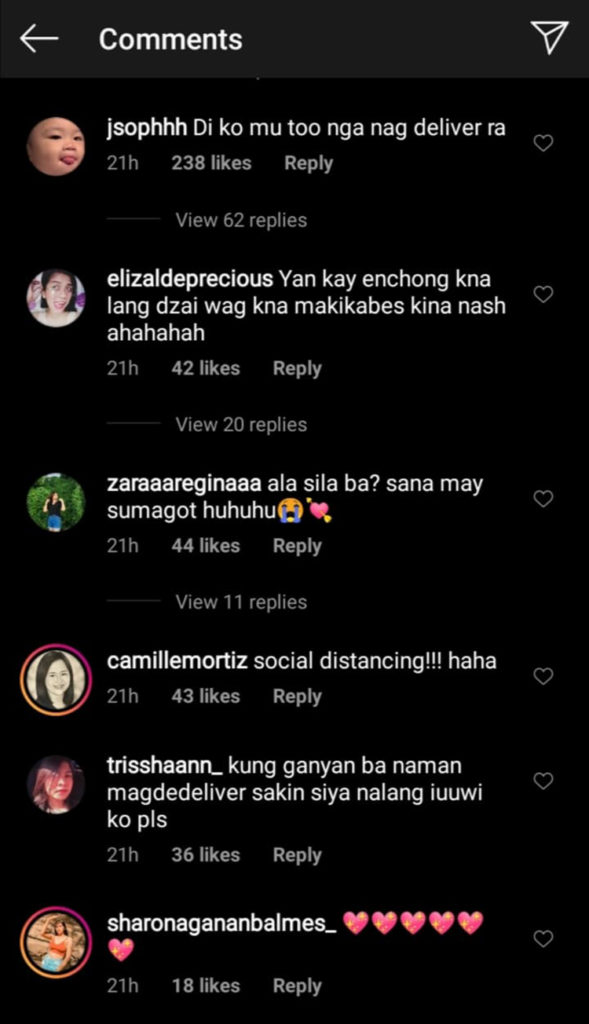 And yes, other Instagram users were ready to respond to her comment about it.
According to @neliaparrenaslegurpa, who knows Alexa and Enchong were "bagay" for each other. However, @nie_lein said that Enchong was Alexa's "ate".
Enchong's hair might be the reason why @nie_lein said it in response to @zaraaareginaaa's comment.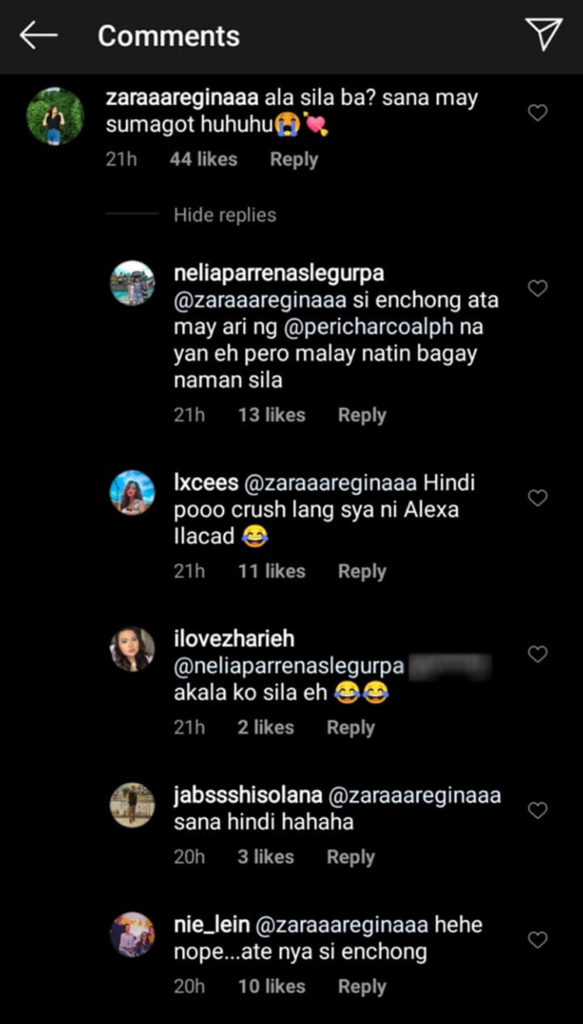 What can you say about this? Let us know!
For more news and updates, follow Philippine Newspaper on Facebook!