Desperate Son Climbs Hospital Wall to Check Mom Everyday Until She Passes Away Due to Coronavirus
PALESTINE – A desperate son watches over his mom everyday outside the hospital until she passed away due to the coronavirus disease.
A Palestinian man named Jihad Al-Suwaiti is watching over his mom every day outside of Hebron State Hospital, West Bank. His mom has been admitted to the hospital because of the coronavirus.
Jihad has been prohibited to visit his mother due to safety measures and to avoid the possible exposure to the contagious disease, which is currently spreading in different countries all around the world.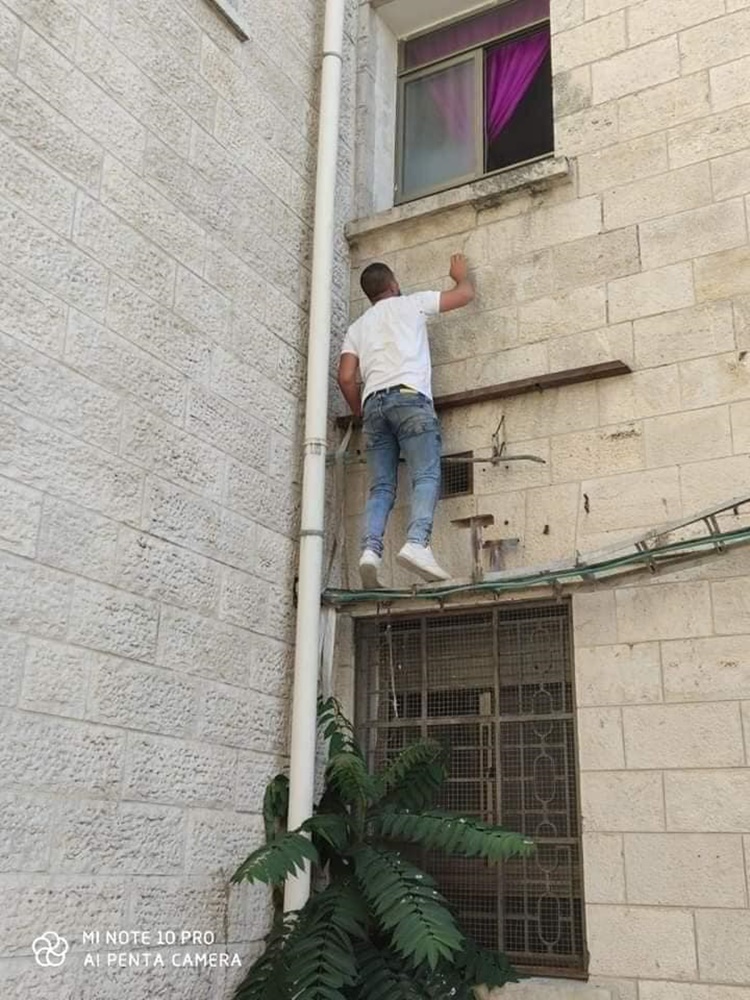 Al-Suwaiti is climbing the wall and patiently waiting outside the ledge of the hospital to make sure that his mother is treated well. The guy's mother is also reportedly suffering from leukemia.
Unfortunately, the lady patient eventually died because of her health condition leaving Jihad hanging on the wall with a broken heart. The incident also broke the hearts of the netizens who also feel the pain of the guy.
The desperate man proves that his unconditional love for his beloved mother.
What can you say about this? Just leave your comments and suggestions for this report.
You can also read: Old Grandpa Works as Delivery Rider to Feed Himself Amid Pandemic