The entertainment press and showbiz personalities were saddened with the impending closure of Shangri-La Finest Chinese Cuisine.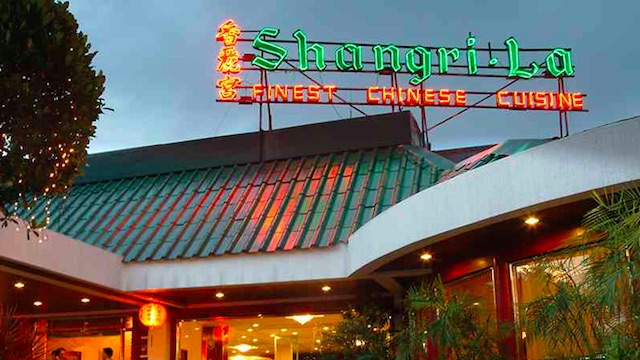 The 37-year-old restaurant on West Avenue, Quezon City, has been the venue for showbiz events and press conferences.
Shangri-La is among the business establishments affected by the coronavirus pandemic prompting the management to stop operating the restaurant starting August 1, 2020.
Here's a part of the management's statement about the upcoming farewell of their restaurant:
"It is with great sadness that we are announcing that effective August 1, 2020, Shangri-La Finest Chinese Cuisine will cease its operations, due for the most part to the challenges brought about by the on-going pandemic which has plagued not only our country, but the entire world as well. Our day for Dine-In and Take-Out services will be on July 31, 2020."
GMA-7's Dragon Lady press conference is one of the showbiz gatherings that took place at The Shangri-La Finest Chinese Cuisine.
Dragon Lady is GMA-7's afternoon drama series that aired from March 4, 2019, to July 20, 2019.
According to PEP.ph, the restaurant is memorable to a "female star" because this is where a "popular news personality" brought her on their first date.
It is memorable because the female star thought that the news personality will take her for their date at the five-star hotel named after the Chinese restaurant.
For devout Catholics, they will miss The Shangri-La Finest Chinese Cuisine display of dishes, wine glasses, and utensils used by Pope John Paul II when he visited the Philippines in January 1995 for the World Youth Day.
Pope John Paul II was declared a full-fledged saint by the Catholic Church on April 27, 2014, and it is a great honor for The Shangri-La owners and employees that they served Saint John Paul II and tasted their food.