Vic Sotto and Pauleen Luna's baby Talitha is so adorable
Celebrity couple Vic Sotto and Pauleen Luna have an adorable baby girl named Talitha who can now memorize the planet in the solar system.
Vic and Pauleen got married in 2016 and the ceremony was filled with tears and laughter, aside from the fact that it was a star-studded event. A year after that, the actress-host gave birth to a baby girl who easily captured the hearts of many netizens.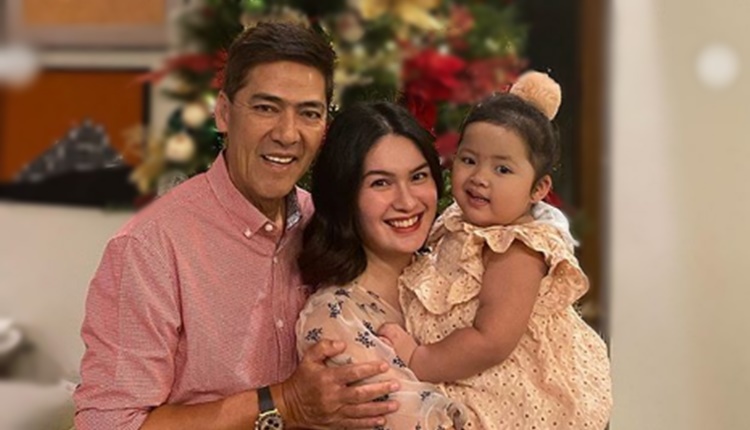 Pauleen would always shared photos and videos of their adorable baby on her Instagram account. At the age of less three, as Talitha was born in November 2017, she can already memorize the names of the planets in the solar system.
In the recent video that Pauleen shared on IG, it showed that Baby Tali enumerated the 8 planets. Although she can't pronounce yet clearly but she got the order of the planets right.
With this, several netizens commended the celebrity baby for being smart at a very young age. Here are some of the comments.
"Awww so smart little Tali!" – IG user @kristine_cruz
"Grabe! Galing naman: – IG user @beyoncecharisse
"So cute and smart !!!" – IG user @edzlpz
Watch the video of Baby Talitha memorizing the Solar System's planets.
Previously, Pauleen also showcased the dance moves of Baby Tali as they did this video.
The adorable can also identify different foods through her toys. She also knows already how to identify colors. Here's her video.
READ ALSO: Vic Sotto: Women In the Past & Present Of Bossing's Love Life
Many netizens also liked the video of the celebrity baby as she greeted her father a happy birthday last month.
For the social media followers of Pauleen Luna, these videos of her baby with Vic Sotto are sources of good vibes.
What can you say about this?
READ ALSO: Aiko Melendez, BF Jay Khonghun Having Relationship Problems?