Pasay City Councilor aired a statement with regards to shouting at health workers' incident.
Arnel "Moti" Arceo, a councilor from Pasay City issued a statement with regards to allegedly shouting at health workers conducting rapid testing for COVID-19 at the city's session hall.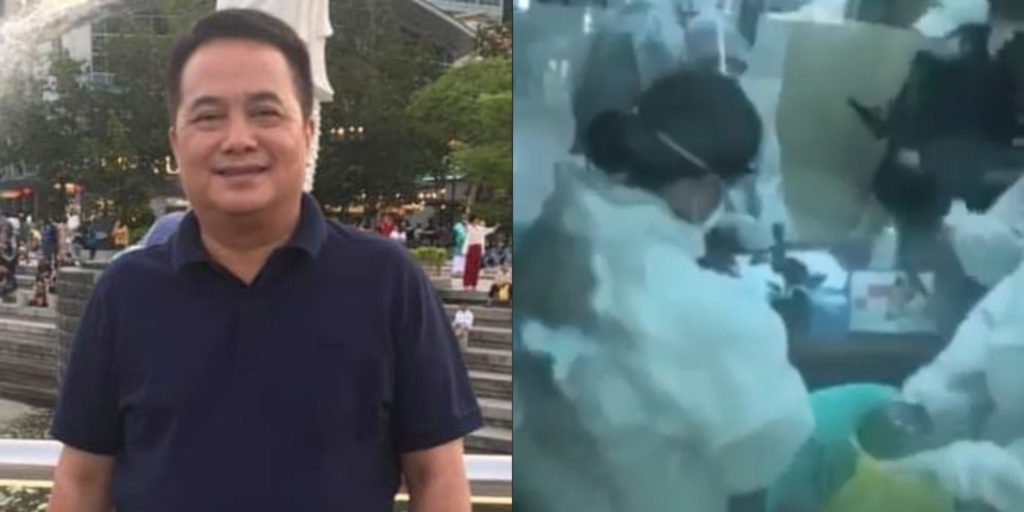 In a press statement via his interview with GMA Network's Dobol B, the Pasay city councilor admitted that his action against the healthcare workers conducting the rapid testing for coronavirus disease was wrong.
He also clarified that he expressed his frustration towards the Pasay City Health Office, headed by Dr. (Cesar) Encinares and not directly to the Medical Technologists who conducted the said testing, noting that it is not the proper venue to conduct the rapid testing for COVID-19.
"Hindi dapat sa loob ng city hall ginawa ang testing center. Bulwagan po kasi 'yan eh, may mga empleyado… puntahan po ng tao 'yan. Naniniwala ako na nagkaroon ng kakulangan sa pagi-ingat," the Pasay City councilor said.
In the said interview, the Pasay City councilor shared that he was shocked upon witnessing the testing which was apparently administered at the session hall of the said local government unit.
He pointed out that aside from the idea that it's not the proper venue to conduct such testing, many people go to the session hall from time to time which might be risky for their constituents especially those who are working in the local government unit.
He noted during the interview that he is willing to face any consequences with regard to his action.
Meanwhile, the Philippine Association of Medical Technologists, Inc. (PAMET) condemned the action of the city councilor, stating that what he has done was "a form of maltreatment, harassment, and discrimination of health care professionals amid the coronavirus pandemic."
Dr. Ronaldo Puno, president of PAMET, urged the public to continuously support the health care workers in this battle against COVID-19 particularly on keeping the morale of the frontliners.
Based on the report of gmanetwork.com, the local government of Pasay City will be conducting a meeting regarding the incident involving its city official.