DJ Mo Twister and Angelicopter are now engaged.
DJ and TV host Mo Twister is now engaged to his longtime girlfriend, Angelika Schmeing or popularly known as Angelicopter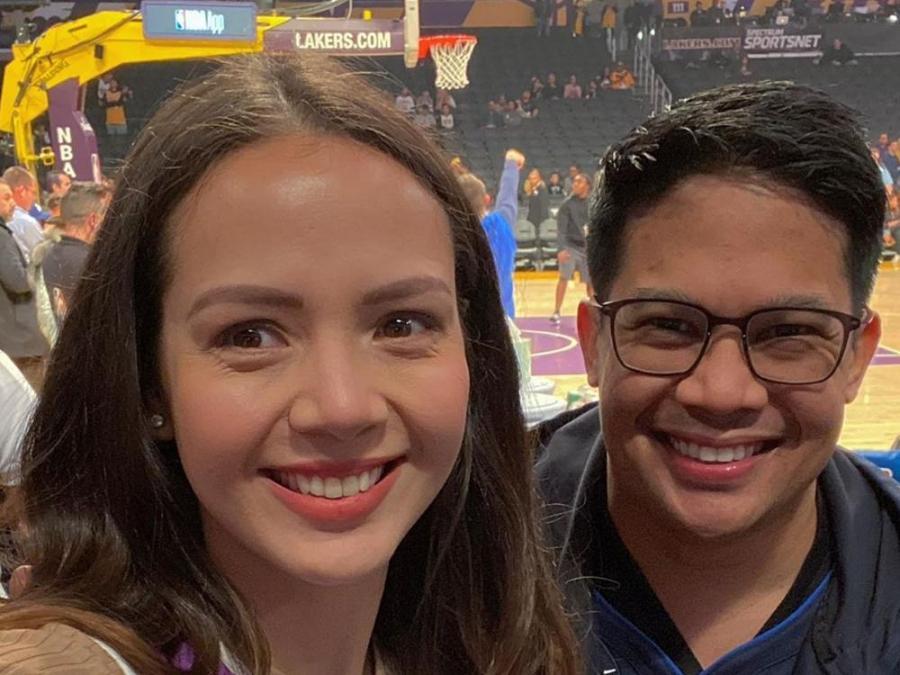 In an Instagram post posted last May 23, 2020, the radio disk jockey confirmed that he is now engaged with model and DJ Angelicopter.
"She woke up like this. Early morning GTWM Podcast episode with the rock of our family, the prized jewel of my heart, the beauty with the diamond eyes @angelicopter on GTWM Season 7 Episode 45, out on Spotify now. #puns," he noted as a caption to the Instagram post.
Meanwhile, netizens particularly the friends and followers of DJ Mo Twister reacted on his Instagram post which depicts his future wife wearing a lavish ring.
Here are the comments of some netizens:
@yuriagadulin, "Congratulations @djmotwister and @angelicopter we've been waiting for this!"
@audreyisidromd, "OMG congratulations! I never really comment on IG posts if people I don't know personally ,but this!!! I was in tears early in the morning while doing the dishes. 😁 Im soo happy for you and @angelicopter!!! ❤️"
According to gmanetwork.com, DJ Mo Twister and Angelicopter have been dating for five years already. They also have a child named Amsterdam.
The prominent DJ also has a son from his former partner.
DJ Mo Twister or Moghan Gumatay in real life came to prominence in his radio show, "Good Times" which airs on Magic 89.9
He is currently residing in Las Vegas, Nevada, USA along with his fiance.
DJ Mo Twister also rose to fame in various TV shows and appearances such as on Talk TV, SOP, ASAP, Cyberkada, The Buzz, Sabado Live, Keep On Dancing, and to name a few.
The 42-year-old DJ also became popular with his various stints such as in Y Speak, Showbiz Central, Points of View, Kabarkada, Break the Bank, Last Woman Standing, Good Times, and many more.