Here are some facts that you need to know more about Maundy Thursday.
Maundy Thursday was the start of a three-day celebration of Easter, which was the most important time of the year for Catholics.
This, as Catholics remembered the Last Supper of Jesus Christ together with His apostles.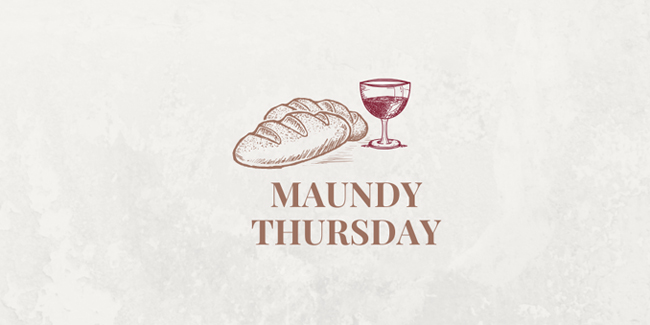 Here are some of the facts you need to know more about Maundy Thursday:
Origin of the word
The word "Maundy" was derived from the Latin word "mandatum" which defined as a "commandment" or "command". At the Last Supper, Jesus Christ commanded His disciples and said:
"And now, I give you a new commandment: love one another. As I have loved you, so you must love one another."
(John 13:34)
Observance
The Mass on this day, which commemorated the Last Supper, was often celebrated in the afternoon or night.
Tradition
Most Catholics have this tradition called "Visita Iglesia" wherein Catholics opted to visit seven churches just to pray and adore the Eucharist in each church.
Holiday
Most countries, including the Philippines, considered Maundy Thursday as a "regular holiday". In this case, the Maundy Thursday falls on April 9, which was also the same day that the Day of Valor or the Araw ng Kagitingan in the Philippines would be commemorating its 78th anniversary.
However, due to the recent crisis across the globe due to coronavirus disease or COVID-19, the Maundy Thursday Mass will be held via live streams.
What can you say about this? Just feel free to leave your reactions in the comment section.
Thank you for visiting our website. We hope we have helped you with regard to this matter. You may keep coming back for more informative guides. For more news and updates, follow Philippine Newspaper on Facebook!