DOH shares these health tips
The Department of Health DOH shares health tips amid the enhanced community quarantine due to the coronavirus outbreak.
Because of the current health crisis in the Philippines, and in many parts of the world, people are forced to stay at home in order to avoid spreading the virus.
Lesser activities are done outdoor and people are more likely confined in the four corners of their homes. In line with the EQC, the health department shared these health tips through its recent social media post.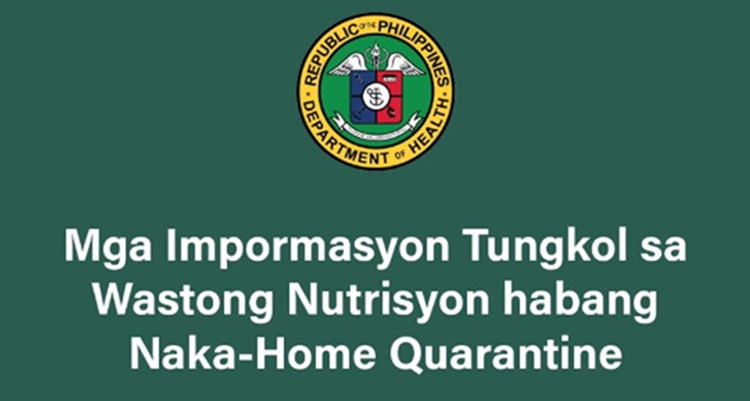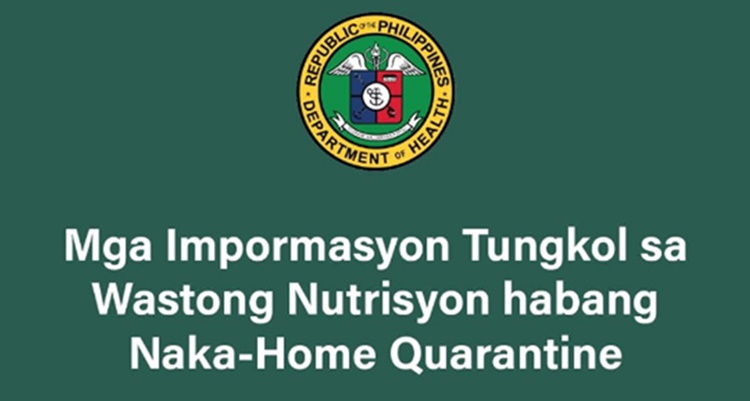 As it is still important to maintain good health, DOH said that nutrition has three principles – balance, variation, and, moderation. With this, the agency advised the public to be plan what they are going to eat in order to avoid going to the market too often.
READ ALSO: Public Health Workers on Frontlines to Receive Extra Risk Pay
It is also good to list down the available supply of food that you have at home so that you can consume those that are perishable in just a short period of time.
Aside from eating food under the "Go, Glow, and Grow" categories, the DOH also advised the people to avoid eating too much canned goods. If this can't be avoided, it is advisable to take away the liquid.
Drinking plenty of water is also advisable, especially that it is already summer season. It will be beneficial also to exercise at least three times a week for 30 minutes.
Before eating, be sure to wash your hands, as well as the utensils and kitchen wares before cooking. The DOH also encourages people to extend help to your neighbors but be sure to maintain social distancing.
What can you say about this?
READ ALSO: Lola in Caloocan Goes Viral For Doing This Amid EQC Due To COVID-19