President Duterte Grants Extra Risk Pay for Public Health Workers on Frontlines
President Duterte approved the Administrative Order No. 28. granting the extra risk pay for public health workers on the frontlines.
On Monday (April 6, 2020), President Rodrigo Duterte released an order granting the additional allowance for the health frontliner fighting the coronavirus disease 2019. The frontliners would receive about quarter of their basic pay as a one-time special risk allowance.
Based on Administrative Order No. 28 of President Duterte, the public frontliners would get their extra risk pay on top of their hazard pay. The special risk allowance will be given to public health workers who have great exposure to COVID-19.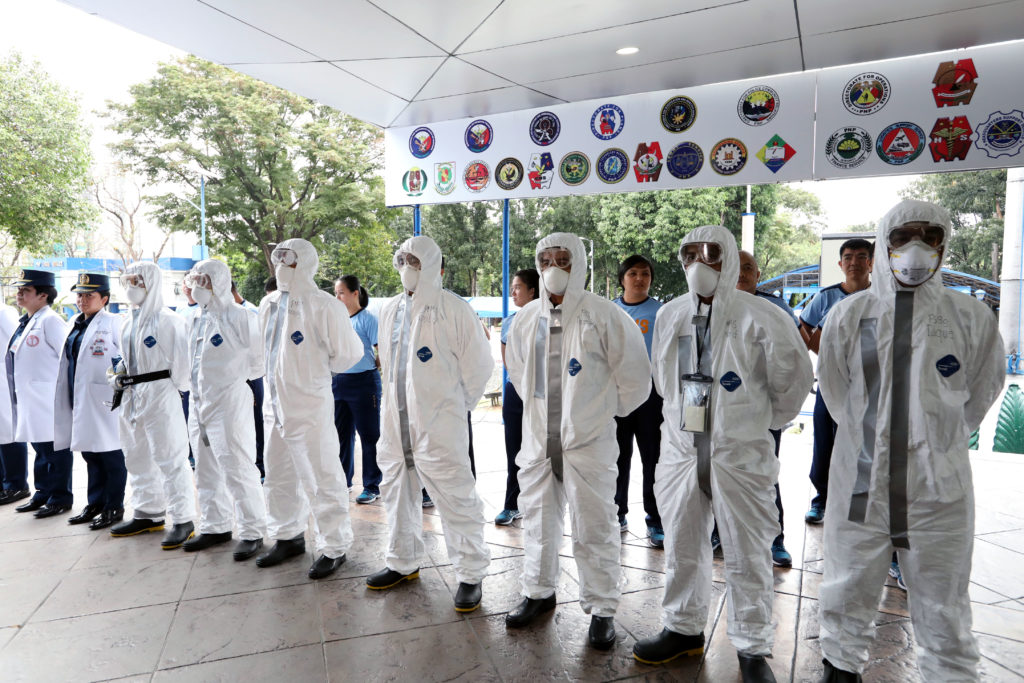 "There is a need to recognize the heroic and invaluable contributions of our public health workers throughout the country, who bravely and unselfishly risk their lives and health by being at the forefront of the national effort to address the public health emergency," Duterte said.
The local government units, national government agencies, government-owned or -controlled corporations are allowed to grant the extra risk pay for the public frontliners.  The extra payment will be computed based on the number of days of the worker reported for duty since March 17, 2020.
The frontliners are entitled to receive 25 percent of the incentive if he/she reported to work for three to seven days.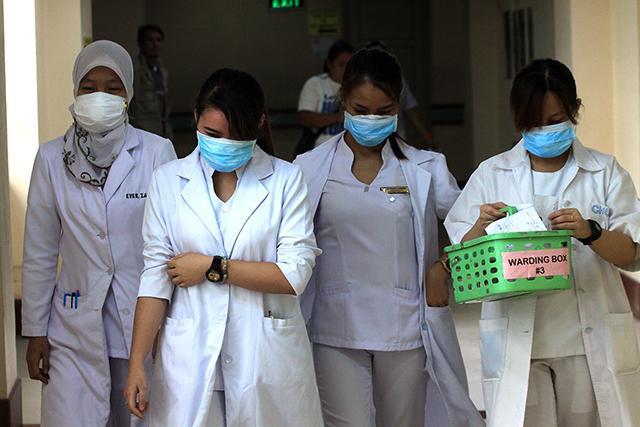 Here is the administrative order: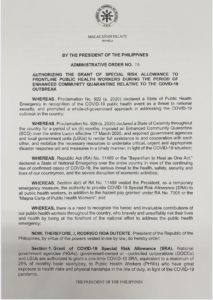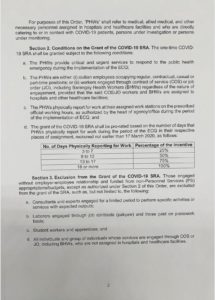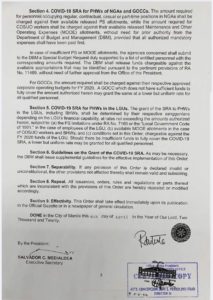 What can you say about this? Just leave your comments and suggestions for this article.