Hancock Tower architect Henry Cobb died at the age of 93.
Architect Henry Cobb, an architect who designed the tallest building in New England, died at his home in Manhattan at the age of 93.
This, as Pei Cobb Freed & Partners, Henry Cobb's firm, confirmed about Henry's passing, saying that he died Monday at his home in Manhattan.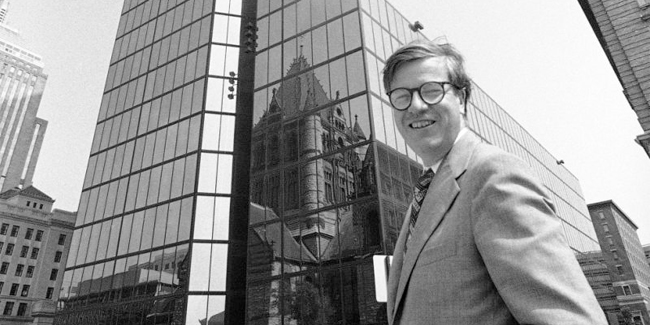 Henry Cobb was born on April 8, 1926, in Boston and grew up in Brooklyn. Cobb studied at the Graduate School of Design at Harvard where he, as reported by The New York Times, first met I.M. Pei, who was his teacher.
From Brooklyn, Cobb then moved to New York in 1950 to start his career in skyscraper architecture, yet he ended up designing multiple buildings in Boston — including Harbor Towers as well as the John Joseph Moakley U.S. Courthouse and Harborpark. Also, he designed the Palace Ville Marie in Montreal, the campus of the State University of New York Fredonia, as well as the world headquarters of Johnson & Johnson in New Brunswick, New Jersey.
The most-celebrated building of Henry Cobb's 70-year career as an architect was the 800-foot-tall glass skyscraper, the John Hancock Tower in Boston, now called 200 Clarendon.
Laurie Olin, a landscape architect, who worked with Henry on several projects, called him "an architect's architect" as Olin described Henry as "a great collaborator", "a great intellect", and "a very warm friend".
Survivors include Henry's wife, Joan; three daughters, and three grandchildren.
Stay tuned to Philippine Newspaper for more updates.