Google to some ABS-CBN employees: "Google may have detected government-backed attackers trying to steal your password."
Google on Thursday detected activities that "government-backed attackers" attempted to steal Google accounts from some ABS-CBN employees.
This, after some ABS-CBN employees reported receiving notifications from Google, saying that "government-backed attackers" tried to steal their accounts.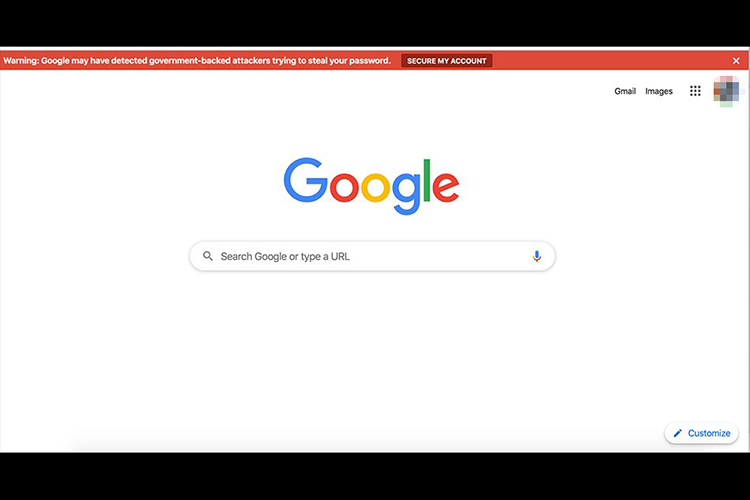 According to Google, there was a chance that the said alert was "a false alarm", yet the company believed that it detected activities that "government-backed attackers" attempted to steal a password or other personal information. Some ABS-CBN employees might have received emails containing harmful attachments, links to malicious software downloads, or links to fake websites.
Google then gave tips on how to secure users' accounts, as enumerated below:
Reset the password of any account with suspicious activity.
We recommend adding and enrolling the user in 2-Step Verification.
Ask the user to take additional steps to secure their account.
According to Art Samaniego, a tech expert, several "influencers" have reported possible hacking attempts last week as they noticed suspicious website traffic, yet "hackers were not targeting a specific group." He added that hackers conducted "campaigns" in order to steal information for a profit by way of masking their location using a proxy server.
Art also revealed that some hackers sold the breached accounts, while others "do it to spread their cause."
What can you say about this? Just feel free to leave your reactions in the comment section.
Thank you for visiting our website. We hope we have helped you with regard to this matter. You may keep coming back for more informative guides. For more news and updates, follow us on Facebook!
Stay tuned to Philippine Newspaper for more updates.