Malacañang Palace Declares February 6, 2020 as Special Non-Working Holiday in the Consolacion, Cebu
WALANG PASOK – The Malacañang Palace declared February 6, 2020 (Thursday) as a special non-working holiday in the following areas.
Last January 6, 2020, Executive secretary Salvador C. Medialdea signed a proclamation declaring February 6, 2020, as a special non-working holiday. Medialdea signed the order with the authority bestowed by President Rodrigo Duterte
The Proclamation No. 878 declares the date as a special non-working holiday in the municipality of Consolacion in the province of Cebu. The classes and government work in the area have been suspended in celebration of the town's 100th founding anniversary.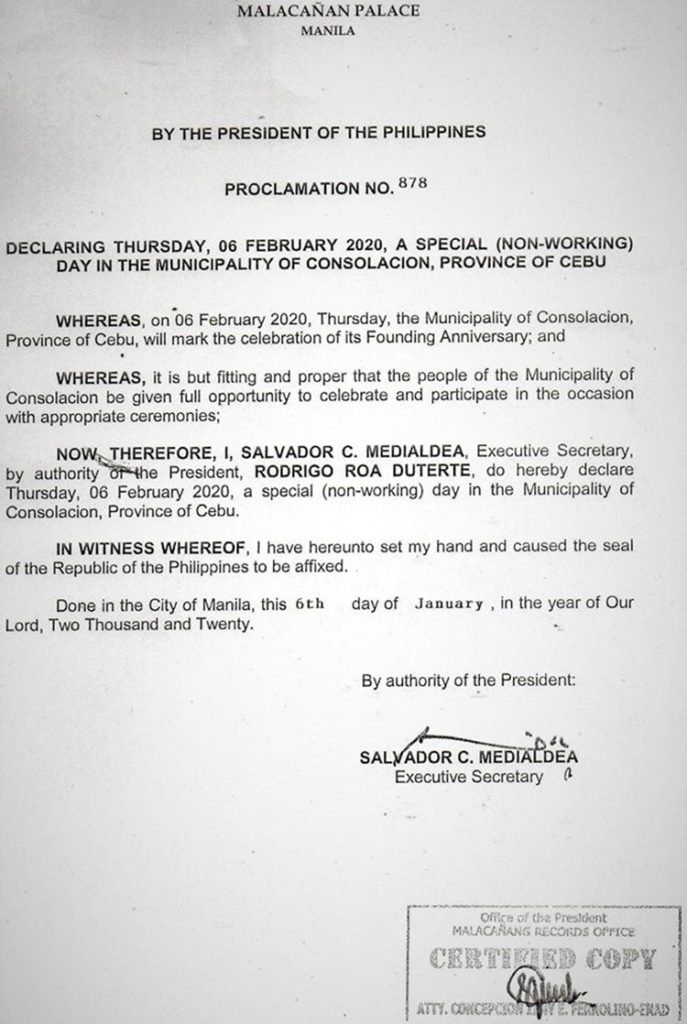 The holiday declaration in the municipality aims to give full opportunity to the people of Consolacion, Cebu to celebrate and participate in the occasion with appropriate ceremonies, according to the proclamation.
The town of Consolacion, which was formerly named as "Kampiig" has been founded in 1871 with a population of 14,248. The town was initially a barrio of the municipality of Mandaue but eventually became a separate town.
In 1902 and 1903, the town reverted to Mandaue due to its incapacity to maintain its status as an independent municipality. Consolacion became an independent municipality again in 1920 with the help of the governor's petition.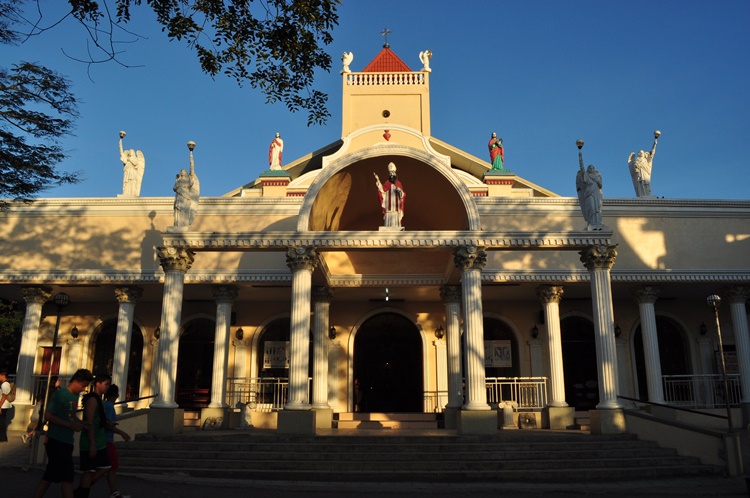 What do you think about this proclamation? You can leave your comments and suggestions below for this article.