Volkswagen paid tribute to its iconic model as the production for the VW Beetle was finally over. The tribute video was premiered during New Year's Eve.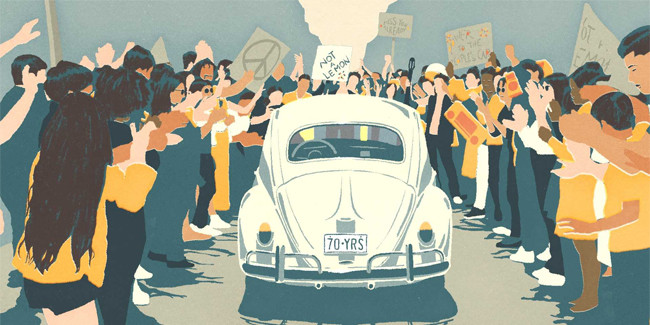 With the title The Last Mile, the tribute video was about a young boy and his major milestones in life. The video started with a young boy's father brought the Beetle home for the first time. The young boy was taught by his father on how to drive the Beetle, and eventually learned it and had his own Beetle after several years.
Then the boy, now a young man, fell in love, started his own family, watched his daughter, and his family grow as time went by. The boy, now an elderly gentleman, waved his hand as the Beetle flew away into the sky for the last mile.
The said video featured a rendition of Let it Be by The Beatles, which was performed by the Pro Musica Youth Chorus.
From "Think Small" to "Drive Bigger, Volkswagen changed its campaign in order for the company to innovate in the future. According to Scott Keogh, President and CEO of Volkswagen Group of America, the role that the Beetle has played in the evolution of its brand "will be forever cherished."
Thank you for visiting our website. We hope we have helped you with regard to this matter. You may keep coming back for more informative guides. You can now subscribe to our YouTube channel for Top 10 videos.
READ ALSO | Former NBA Commissioner David Stern Dead At 77