President Rodrigo Duterte threatened the United States to terminate its Visiting Forces Agreement over the cancellation of Sen. Ronald dela Rosa's US visa.
President Duterte said that he will terminate the bases as well as the Visiting Forces Agreement with the US if the United States didn't do the correction on Sen. Ronald "Bato" dela Rosa's canceled US visa.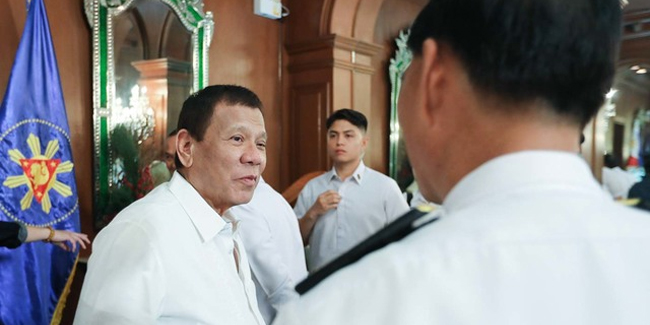 This, after Sen. Ronald "Bato" dela Rosa, who was also a former police chief, confirmed that his US visa has been canceled by the government of the United States. The cancellation of US visas came immediately following the rider of the US 2020 national budget that bans Filipino officials involved in the detention of Sen. Leila de Lima to enter the US.
President Rodrigo Duterte said that he's giving one month to the US and its government.
Sen. Ronald "Bato" dela Rosa said in a text to the reporters on Thursday night that the issue was not about him, but about "one-sided foreign relations." Also on Thursday night, President Duterte said that he would ban the US senators behind the rider in the US budget to enter the Philippines.
Thank you for visiting our website. We hope we have helped you with regard to this matter. You may keep coming back for more informative guides. You can now subscribe to our YouTube channel for Top 10 videos.
READ ALSO | Meet Romeo Reyes: The Oldest Runner Of Negros Occidental