Romeo Reyes was named "the oldest runner of Negros Occidental" for his passion in running. At present, he is 80 years old.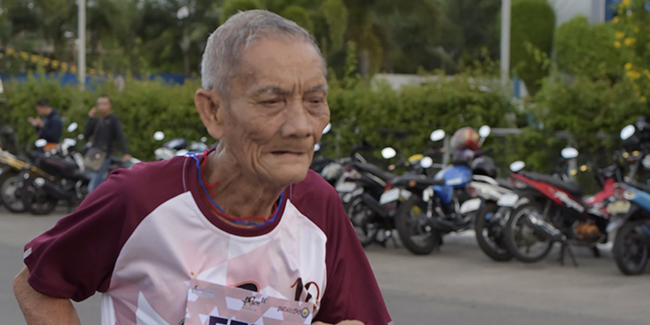 Netizens of Negros Occidental shared photos of Romeo Reyes who joined running events — could be in fun run or in the marathon. He previously joined Bacolod Adventist Medical Center (BAMC) Funrun last December 2019 at Bacolod City.
For him, age doesn't matter. According to a netizen, Romeo invited him to every running event that he will be joining. He added that Reyes will be turning 81 years old in October this year.
Aside from being "the oldest runner of Negros Occidental", he was also named "the Legend Runner of Silay City". At present, he was waiting for upcoming running events in Negros Occidental.
Thank you for visiting our website. We hope we have helped you with regard to this matter. You may keep coming back for more informative guides. You can now subscribe to our YouTube channel for Top 10 videos.
READ ALSO | Netizens Think That This Volcano Is The 'Real' Taal Volcano