Bacolod City Councilor shared a story of Val Liansing, a NAPOLCOM passer from Home for the Blind in Mansilingan, Bacolod City.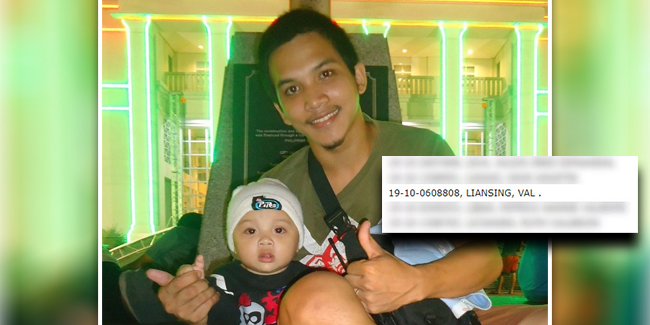 Val Liansing lived in Home for the Blind in Mansilingan, Bacolod City. His mother, as described by Councilor Israel Salanga, was visually blind, as well as his two younger siblings were also blind.
According to Israel Salanga, Val approached him at his office in New Government Center before the 2019 elections. Val was asking two things — to have a discount on his hospital bills because his mother rushed to the hospital, and to have a summer job at PESO.
He added, that Val's hospital bill discount was granted but not the summer job due to limited slots. Yet, Val insisted to have a job in order for him to support his parents.
Israel Salanga then offered him a part-time job "with a very minimal allowance." He was tasked to place his campaign material from Mansilingan to the Downtown area.
After the 2019 election, where Salanga won as one of the councilors in the city, he granted Val's request — to help him with his review for the upcoming NAPOLCOM exam. Val admitted that he wanted to become a patrolman.
Last October 27, Val went to Iloilo in order for him to take the NAPOLCOM examinations. He brought courage and hope with him in order to pass the examinations.
January 2, where the NAPOLCOM exam result was posted online, Salanga received a call from Val Liansing. He said that he was one of the 3,000 passers out of 34,000 NAPOLCOM exam takers in the Philippines.
Councilor Israel Salanga advised the public to have perseverance, faith in God, and courage to never quit.
At present, Val Liansing wanted to become a member of Barkada Kontra Droga as a way of giving back to the councilor who helped him.
Thank you for visiting our website. We hope we have helped you with regard to this matter. You may keep coming back for more informative guides. You can now subscribe to our YouTube channel for Top 10 videos.
READ ALSO | Former NBA Commissioner David Stern Dead At 77