Here's how to open an account in the SeaBank Philippines app
SEABANK ACCOUNT – This article will teach you the steps on how to open an account on the mobile banking app.
Regulated by the Bangko Sentral ng Pilipinas (BSP), it is a mobile banking app that lets you manage your finances easily, anytime and anywhere.
It is important that you have an account before you using SeaBank's mobile banking app. But how to open an account on the app?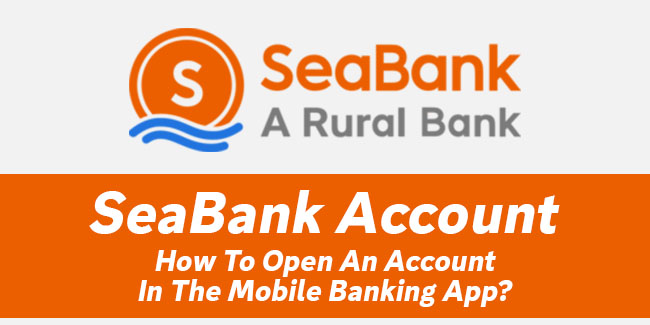 Here's how to open an account:
The first step is to download the app from Google Play Store (for Android phones), Huawei AppGallery (for Huawei devices), or Apple App Store (for iOS phones).
There are three options to sign-up after downloading and installing the app: register with mobile number; register with Apple; and register with Shopee. After that, you need to create and confirm your password and then you need to undergo facial verification.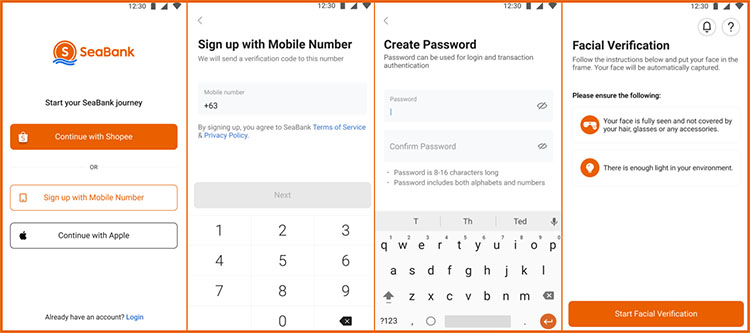 Next, you need to prepare any of the following valid IDs: Philippine Passport, PhilID (National ID), Postal ID, Driver's License, UMID, PRC ID, or SSS ID.
You need to take a photo of any of the valid IDs and upload it in the app. Once done, you need to fill in your personal information on the app such as your name, your citizenship, and your gender.
The last step is to create a Secure PIN and you will receive confirmation of successful application through an in-app notification, email, or SMS.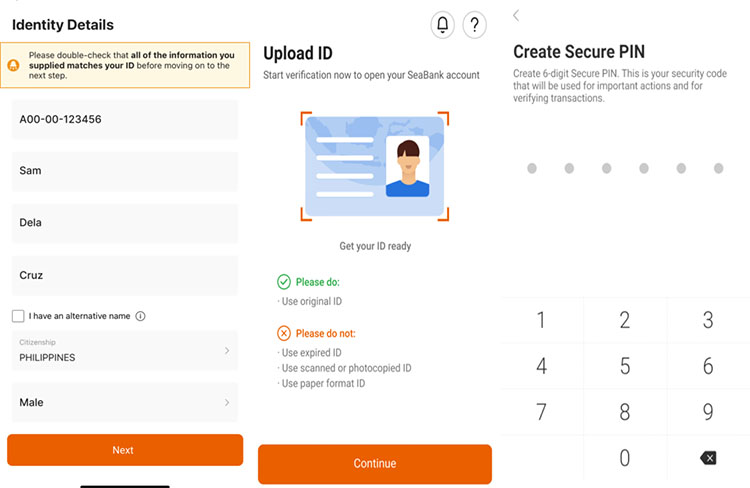 As for the requirements, you must be at least 18 years old and a Filipino citizen or a foreigner with supporting documents – SSN or iTIN (for US citizens) to open an account or ACR I-Card (for other foreigners) in order to verify their ShopeePay accounts.
You may also visit: SeaBank Philippines — Here's What You Need To Know About This Mobile Banking App