Unveiling 9 Majestic Facts About King Charles III
KING CHARLES III – Here are nine awe-inspiring pieces of information about the reign of King Charles III.
While Charles III held the title of King of England for only a few months, his notable accomplishments span several decades. His rich and diverse life, encompassing his roles as an artist and an architect, as well as his intriguing interactions with former U.S. Presidents, has contributed to his fascinating journey.
Learn more about the life and times of England's current monarch through these nine remarkable insights.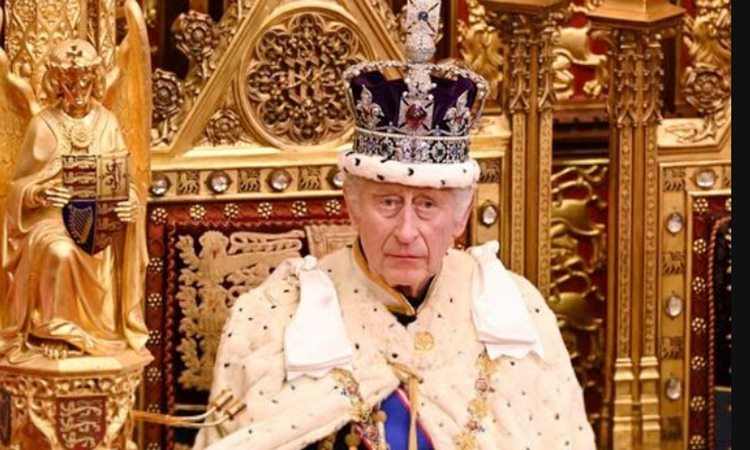 Charles III Is the Oldest Person to Ascend to the British Throne
Charles III, at 73 years, 9 months, and 23 days old, has become the oldest person to ascend to the British throne, succeeding his mother, Queen Elizabeth II, who reigned for over 70 years. Not only does he hold the record for the longest-serving British heir-apparent, but he also marks a significant milestone as the oldest individual to assume the British throne, surpassing King William IV's previous record set in 1830.
Charles III Is the First British Monarch to Hold a University Degree
In a departure from the traditional royal education, Charles III earned a bachelor's degree from Trinity College at Cambridge University in 1970, becoming the first British heir to the crown to achieve a university degree. Alongside his royal responsibilities as the Prince of Wales, which he officially assumed at the age of 20 in 1969, Charles pursued studies in anthropology, archaeology, and history. His academic pursuits were complemented by his service in the Royal Navy and Royal Air Force between 1971 and 1976, during which he earned a Master of Arts degree from Cambridge in 1975.
Charles III Is an Accomplished and Bestselling Watercolorist
An accomplished watercolorist, Charles has been painting as a hobby throughout his life. Influenced by various art mentors, including Robert Waddell, Edward Seago, and John Napper, his watercolor artworks have enjoyed considerable commercial success, earning him over £2 million from 1997 to 2016. From landscapes of the Scottish family home, Castle Mey, to international destinations such as the Imperial Palace in Kyoto and Double Haven Bay in Hong Kong, his artistic endeavors have garnered significant attention, with one of his works even gracing a ski pass for the Klosters resort in Switzerland.
Richard Nixon Attempted to Set Charles Up With His Daughter
In a surprising revelation from a 2021 interview, Charles shared an amusing encounter with former U.S. President Richard Nixon during a diplomatic visit to the U.S. in 1970. Nixon attempted to set up Charles with his daughter, Tricia, resulting in a series of public outings, including a White House dinner and a baseball game. Despite the initial intrigue, the romance did not progress, with Tricia later marrying Edward F. Cox and Charles famously marrying Lady Diana Spencer in 1981.
He's the First English Monarch to Be Named Charles Since the 17th Century
Upon assuming the regal title of Charles III, England's king became the first monarch to bear the name "Charles" since 1685, following the reigns of Charles I and Charles II in the 17th century. Much like his predecessors, Charles III shares a passion for the arts and architecture, as evidenced by his book "A Vision of Britain" in 1989, advocating for a fusion of past architectural heritage and future national development. He further demonstrated this commitment by contributing to the development of Poundbury, an experimental and sustainable community in Dorchester, which prioritizes walkability and sustainable living.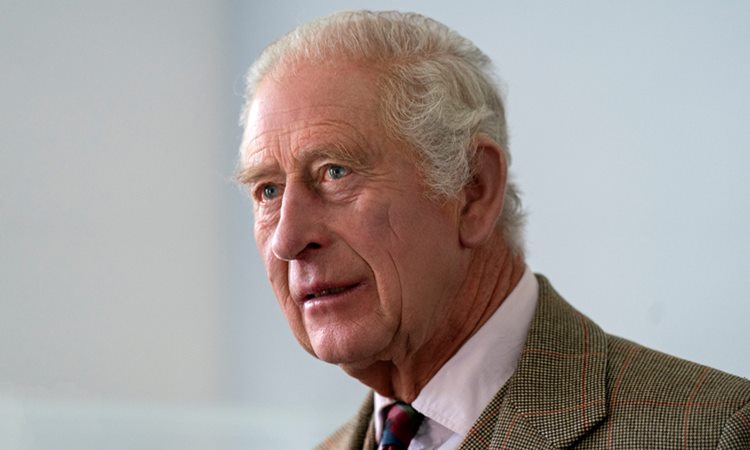 Charles III Is an Architecture Buff and Urban Planner
Charles III, an enthusiast of architectural history and urban design, displayed his dedication to British architectural heritage in his 1989 publication "A Vision of Britain." His fervor for sustainable and community-focused planning led to the creation of Poundbury, an ongoing New Urbanist development in Dorchester. Charles envisions a future where society's reliance on automobiles is reduced, advocating for environmentally conscious urban planning to mitigate carbon emissions.
Charles' Aston Martin Runs on Wine and Cheese Byproducts
In line with his environmental commitment, Charles adopted an unconventional approach to fueling his cherished 1970 Aston Martin DB6. Instead of conventional gasoline, he employs bioethanol derived from surplus English white wine and whey, sourced from the cheese production process, reducing his personal carbon footprint significantly. Green Fuels in Gloucestershire collaborated with Aston Martin specialists to produce this distinctive fuel source.
Charles III Is Related to Vlad the Impaler, the Inspiration for Dracula
Despite his pride in architectural and environmental achievements, Charles III shares a distant familial tie with the infamous Vlad the Impaler, the historical inspiration for Bram Stoker's Dracula. Their connection is traced through Queen Mary of Teck, Charles' great-grandmother, although there are no other notable parallels between the two. Nevertheless, Charles maintains a residence in Transylvania, acknowledging his unusual lineage.
Charles III Has a Frog Named After Him
Renowned for his environmental advocacy, Charles received a special honor in 2012 when scientists named an endangered tree frog, Hyloscirtus princecharlesi, after him. This recognition underscored his ongoing commitment to rainforest preservation and climate change activism, leading to his affectionate nickname, the "Frog Prince."