Here's how to pay your GGives dues
GGIVES DUES – This article will teach you the step-by-step process on how to pay your dues through your GCash app.
There are many benefits that you may get if you paid your outstanding GGives loan in advance. On the other hand, there's a penalty fee if you don't pay your GGives loan amount due on or before your due date.
But how can you pay your dues through the app to avoid paying a penalty fee?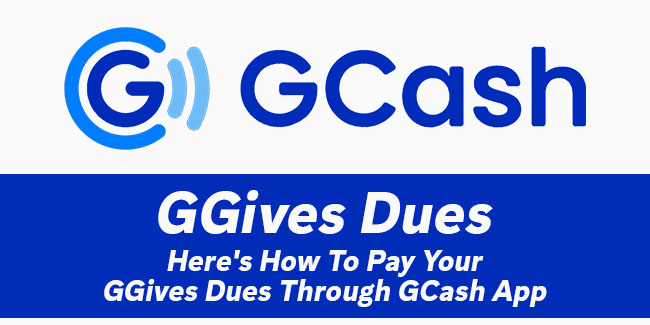 Here's how to do it:
The first thing to do is to open your GCash app and tap "Borrow", choose "GGives", select "My Loans", and choose the loan you want to pay for. After that, you need to tap "Pay GGives.
From there, you can either enter any amount you want to pay or choose from the payment options available. Tap "Next" once done.
The last step to do is to confirm the details of your payment and you need to tap "Pay" after confirming it. Once done, you will receive a confirmation of you transaction receipt on your GCash app.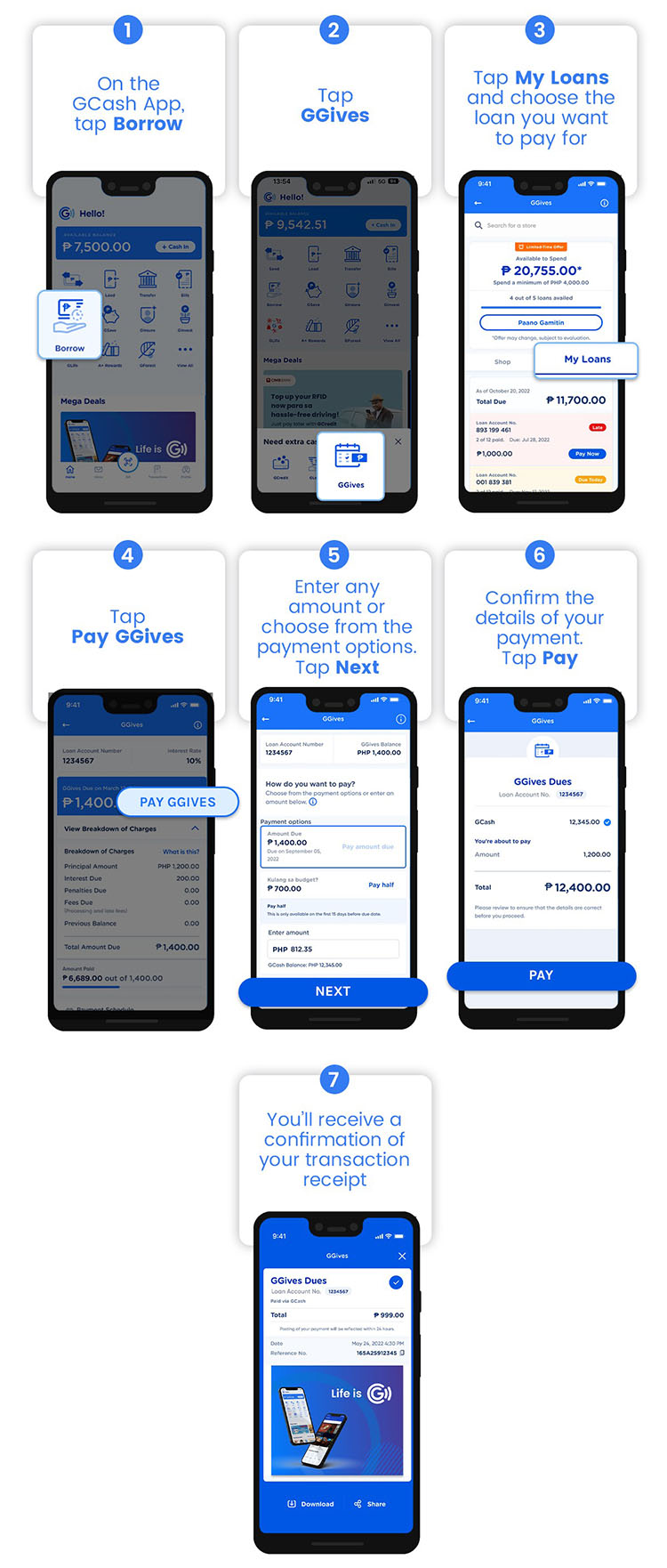 Aside from this, you can also pay your dues via GCash Auto Deduction feature in order to help you manage your payments and also avoid additional charges.
All you need to do is to simply cash-in your GGives amount due and GCash will automatically deduct the amount directly from your GCash wallet. Keep in mind that auto-deduction starts on the day of your due date until full settlement of your total GGives amount due.
You can also pay your dues via GCash payment partners such as BDO, BPI Payment Facility, Bayad Center, Metrobank, and BDO Online Banking.
Thank you for visiting Newspapers.ph. You may express your reactions or thoughts in the comments section. Also, you may follow us on Facebook as well.