Here's how to apply and become eligible for Maya Personal Loan
MAYA PERSONAL LOAN – This article will teach you the step-by-step process on how to apply and become eligible for this loan.
This loan helps you fund big life decisions with a loan of up to PHP 250,000 that you can pay in flexible monthly installments. You can use your Personal Loan with zero service fees and no collateral or guarantor needed.
If you have applied for this loan and your application for this loan has been approved, your Personal Loan is sent to your Maya wallet immediately so you can use the loan amount right away.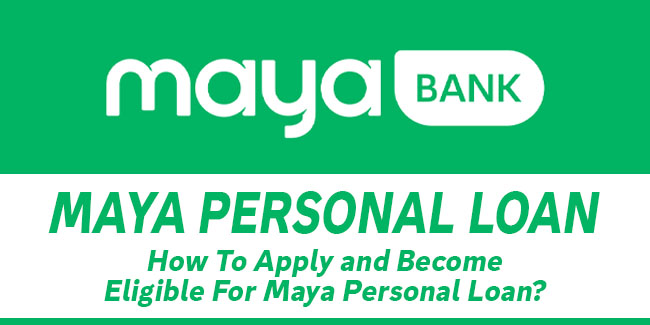 Here's how to become eligible for this loan:
Although this loan is currently in early access and is only available to select users as of this writing, you can be eligible for a Personal Loan once you have met these qualifications.
When it comes to eligibility, you need to be at least 21 to 65 years old, have an upgraded Maya account, be a Filipino resident, and have been actively using your Maya account for your transactions. You will be notified once you're eligible to apply for this loan.
Keep in mind that all applications are subject to credit evaluation and receiving a notification to apply for this loan doesn't guarantee approval.
Here's how to apply for this loan:
To apply for this loan, the first thing to do is to open the Loans dashboard on the Maya app and tap "Apply for a Loan" on the Maya Personal Loan banner. From there, you can view the introduction screen and tap "Continue".
Next, you need to enter your loan details in the loan calculator screen. After that, you need to enter and validate your personal information and then tap "Submit".
The next step to do is to tap "Accept" after reviewing your loan offer that contains the following: interest rate, loan amount, and repayment terms. Next, enter the One-Time PIN (OTP) sent to your mobile number in order to authorize the loan and instantly receive the loan amount in your Maya wallet.
Thank you for visiting Newspapers.ph. You may express your reactions or thoughts in the comments section. Also, you may follow us on Facebook as well.