Closed Book Definition, Sentence Examples
CLOSED BOOK MEANING – Find out what closed book really means. Example sentences of this idiomatic expression can also be found here.
In the early 1900s, the idiom "closed book" was used when a book was closed and information could not be accessed. However, in more modern times, the connotation has altered to suggest something or someone you are unaware of or don't comprehend. It can also be used to describe someone who doesn't want to be talked about or enquired about.
The expression originally appeared in print in 1910–15, and phrases like close communion, close corporation, close-cropped, close captioned, etc. are often used in conjunction with it. Secrecy, puzzlement, complexity, enigma, drama, and riddle are a few words associated with this phrase.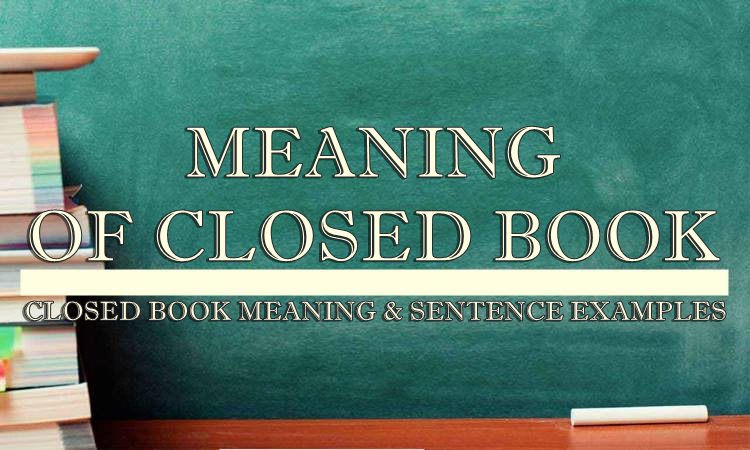 Closed Book Meaning:
anything that you acknowledge has entirely ended.
a subject or someone about which one knows nothing at all.
something that one knows or understands nothing about.
something or someone who is challenging to comprehend.
a mystery or a conundrum.
READ ALSO: Clear The Decks Meaning & Sentence Examples
Here are examples of sentences that use closed book:
Fred loves reading and learning. But he said physics is a closed book for him.
Even to us, his girlfriend, Margret, is always something of a closed book.
Precious does not love history. So, he knows nothing about Buddha. To her, his life is a closed book.
I am scared that this Math formula will be a closed book to Rita.
READ ALSO: Time Flies Meaning & Sentence Examples
Thanks for reading, I hope you learned something on this topic. Until the next topic only here at Newspapers.ph
Please like and follow/subscribe:
Newspapers.ph
Newspapers YouTube Channel
Newspapers Facebook Page