John Matthew Salilig's Father Appeal to Parents of other Persons of Interest to help their Children
JOHN MATTHEW SALILIG'S FATHER – Mr. Jigs Salilig called for the other persons of interest in the death of his son to surrender to the police authorities.
The family and friends of John Matthew Salilig are calling for justice over his death. The 3rd year chemical engineering student was found dead a week after he was first reported missing since he attended a welcoming rites of the fraternity that he was a member of.
Matt is a member of Tau Gamma Phi fraternity in Zamboanga City. Before heading to the welcoming rites, he informed his older brother about it. Since then, they never heard from him.
The Salilig family received a message from a dummy account informing them that John Matthew Salilig died after the welcoming rites and his body was buried in Cavite. The lifeless body of the 24-year-old student was found in a shallow grave in Imus, Cavite.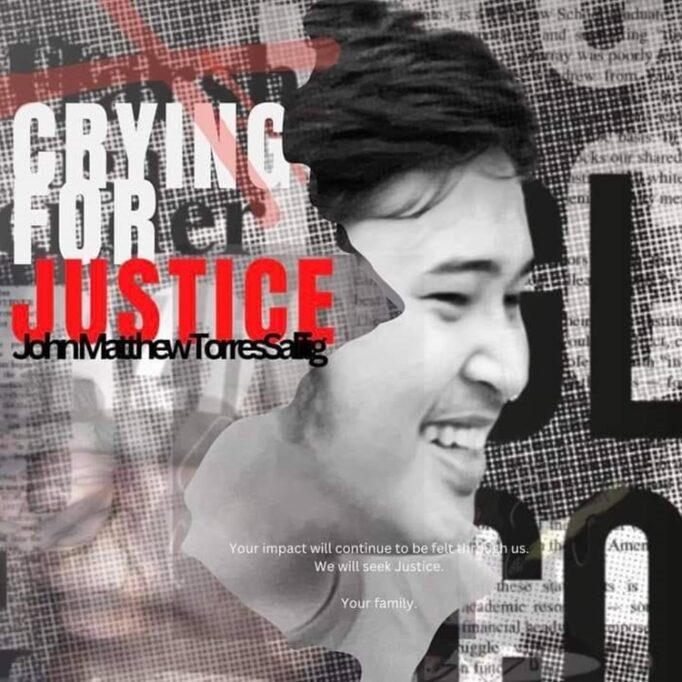 Today is the burial of John Matthew Salilig in Zamboanga. His father, Jigs Salilig, reiterated their family's call for justice over the death of his youngest son. He also called on the other persons of interest to surrender to the police authorities.
Based on a report on GMA News, John Matthew's father also appealed to the parents of the other persons of interest to help surrender their children to the authorities if they have no fault over what happened. He stressed that the one who is most senior or with the highest position during the initiation rite should be the one that will be held accountable.
"Gaya ng sinabi ko, kung sino lang po ang talagang responsable, sino 'yung pinakamataas na nandoon during initiation rite ang dapat managot," he said.
Based on the report, Jigs Salilig was also a frat member. Following the death of his son and what he is going through as a parent, he joins the call to ban fraternities. He stressed that his experience as a parent is very painful.
READ ALSO: Mother of John Matthew Salilig Visits Son's Wake for the First Time