What Is "Hikaw" In English? (Answers)
HIKAW IN ENGLISH – This article will teach you about the English translation of the word "hikaw" based on the context of the sentence.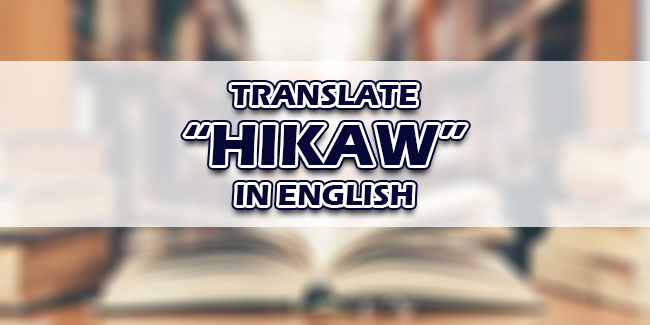 There are several Filipino words that don't have a direct translation in English, that's why we need context in order to fully translate them.
What is "Hikaw"?
"Hikaw" is a Tagalog term that refers to a piece of jewelry worn on the lobe or edge of someone's ear.
What is "Hikaw" in English?
"Hikaw" can be directly translated as "earring". The use of this word, however, may depend on the context of the sentence.
Here are some example sentences:
Gusto ni George na bigyan si Angela ng mga hikaw para sa kanyang kaarawan.
Sinabi ni Ella kay Bob na nakuha niya ang mga hikaw na iyon sa kanyang ina.
Napansin ni Mark na nawalan ng hikaw si Leah.
Gustong bumili ni Danica ng isang pares ng hikaw sa isang tindahan ng alahas.
Tinubos ni Ben ang gintong hikaw ni Bea sa sanglaan.
In English, these sentences could be translated as:
George wants to give Angela some earrings for her birthday.
Ella told Bob that she got those earrings from her mother.
Mark noticed Leah had lost an earring.
Danica wants to buy a pair of earrings at the jewelry shop.
Ben redeemed Bea's gold earrings at the pawnshop.
Thank you for visiting Newspapers.ph. You may express your reactions or thoughts in the comments section. Also, you may follow us on Facebook as well.
For other English-Tagalog translations, visit HERE.