Zanjoe Marudo Confirms Relationship w/ Ria Atayde after Months of Speculations
RIA ATAYDE – The Kapamilya actress spoke about her desire to keep some of the details about her relationship with Zanjoe Marudo private.
Several celebrities in the Philippine showbiz industry found romantic love in their fellow artists. Among them are Kapamilya stars Ria Atayde and Zanjoe Marudo who were recently confirmed to be in a relationship.
For a few months since last year, there were rumors and speculations linking Zanjoe and Ria to each other after they were spotted in several trips together. Some of these sightings were with their celebrity friends.
Ria's mom, veteran actress Sylvia Sanchez, previously revealed that her daughter and Zanjoe are on a "dating" status. The actor was also present in some gatherings with the Ataydes during the holiday season.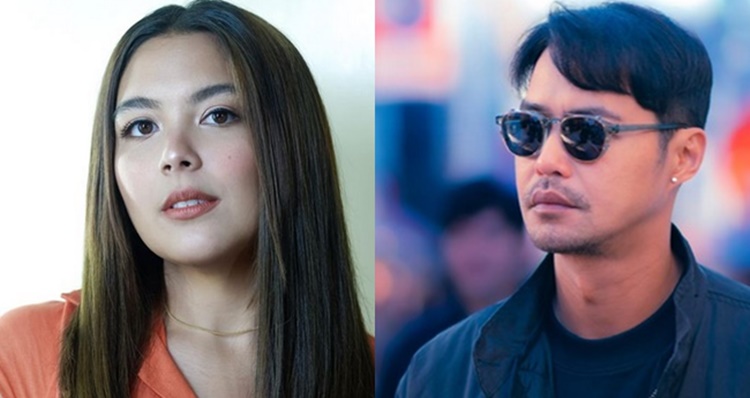 Recently, Zanjoe Marudo put an end to speculations and rumors about the real score between him and Ria Atayde. The Kapamilya actor confirmed that he and the actress are officially a couple and it is "out in the open".
Based on a recent article on Pep, amid the confirmation that she and Zanjoe Marudo are officially a couple, Ria Atayde expressed that she wants to keep details about their relationship private.
In the launching of the actress as the new calendar girl of White Castle, Ria expressed that Zanjoe is supportive towards her when she accepted the offer to be the calendar girl. She also expressed that it is enough that the public knows that they are together and wants to keep some details about them private.
"I think there's a lot more peace in keeping things private. I mean, I know I am a public figure and that does come with the territory," the actress said.
Ria stressed that both she and Zanjoe are in agreement about keeping some of the details about their relationship private. Meanwhile, veteran actress Sylvia Sanchez is in favor of the actor for her daughter.
READ ALSO: SPOTTED: Zanjoe Marudo and Ria Atayde in New York