What Is "Near" In Tagalog? (Answers)
NEAR IN TAGALOG – This article will teach you about the Tagalog translation of the word "near" based on the context of the sentence.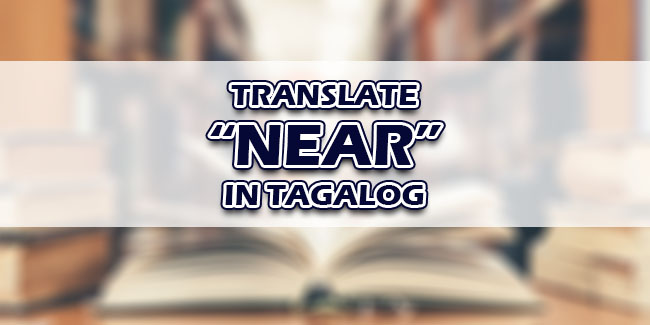 There are several Filipino words that don't have a direct translation in English, that's why we need context in order to fully translate them.
What is "Near"?
"Near" is an English term that refers to something that is not far away in distance or in time.
What is "Near" in Tagalog?
"Near" can be directly translated as "malapit". The use of this word, however, may depend on the context of the sentence.
Here are some example sentences:
Ben and Bob live near the hospital.
Carla met an old man near the church.
Angelo told Danica that this building is near completion.
Ella told George that there's a big park near her house.
Mark saw Leah standing near his house.
In Tagalog, these sentences could be translated as:
Nakatira sina Ben at Bob malapit sa ospital.
Nakasalubong ni Carla ang isang matandang lalaki malapit sa simbahan.
Sinabi ni Angelo kay Danica na malapit nang matapos ang gusaling ito.
Sinabi ni Ella kay George na may malaking parke malapit sa kanyang bahay.
Nakita ni Mark si Leah na nakatayo malapit sa kanyang bahay.
Thank you for visiting Newspapers.ph. You may express your reactions or thoughts in the comments section. Also, you may follow us on Facebook as well.
For other English-Tagalog translations, visit HERE.