Christian Bautista: "When the right time comes, I guess, when the Lord gives us that child."
CHRISTIAN BAUTISTA – The singer and "The Clash" judge said that he and his wife will have a baby "when the right time comes".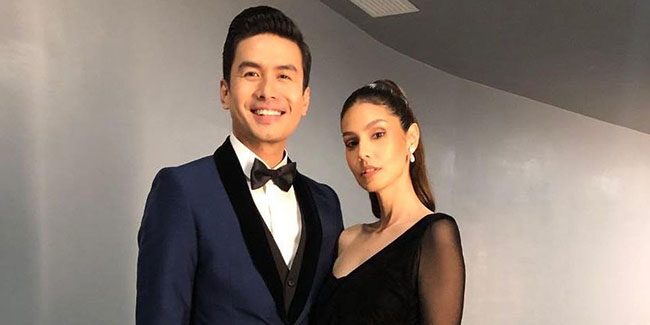 Broadcaster and content creator Karen Davila released a new vlog where she interviewed Christian Bautista and his wife Kat Ramnani.
Christian and his wife didn't have a child yet, and so the two of them are enjoying their married life by traveling to the United States, Indonesia, Africa, and other places in the world.
"When the right time comes, I guess, when the Lord gives us that child. We're also, of course, longing for a family," Christian said about his baby plans.
Kat went on to clarify that she and her husband are trying and praying to have a child, but they remain patient when it comes to having a child.
The singer has been asked several times by the media when it comes to his and his wife's plans to have a baby.
READ ALSO: Christian Bautista, Wife Postpone Baby Plans 'For Now'
However, Kat explained that she and her husband are not pressured by the expectations of their supporters and other people.
Christian is not the only one receiving an award because the singer literally gave his wife a trophy to recognize her as "best wife". He shared that his wife made their married life easier.
For him, marriage is constant hard work and so his goal with his wife is "to be the right person for each other". Kat, for her part, shared that her life became more meaningful when Christian came into her life.
Thank you for visiting Newspapers.ph. You may express your reactions or thoughts in the comments section. Also, you may follow us on Facebook as well.