What Is "Bola" In English? (Answers)
BOLA IN ENGLISH – This article will teach you about the English translation of the word "bola" based on the context of the sentence.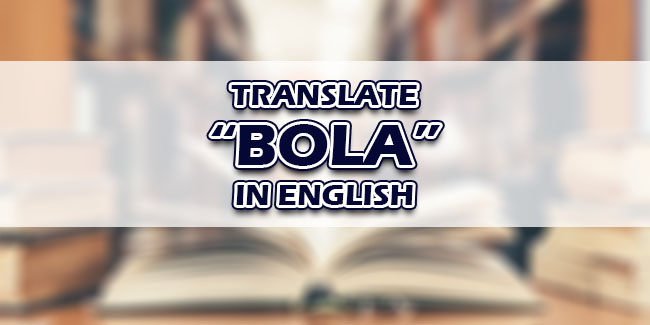 There are several Filipino words that don't have a direct translation in English, that's why we need context in order to fully translate them.
What is "Bola"?
"Bola" is a Tagalog term that refers to a solid or hollow spherical or egg-shaped object that is thrown, kicked, or hit in a game.
What is "Bola" in English?
"Bola" can be directly translated as "ball". The use of this word, however, may depend on the context of the sentence.
Here are some example sentences:
Binato ni Ana ng maliit na bola ang kanyang aso.
Hindi maitama ni George ang bola nang diretso.
Nakahanap ng bola sina Bea at Betty sa hardin nila.
Hinampas ni Marco ang bola sa kamay ni Carla.
Binato nina Ben at Bob ang bola nang pabalik-balik.
In English, these sentences could be translated as:
Ana threw a small ball to her dog.
George can't hit the ball straight.
Bea and Betty found a ball in their garden.
Marco slapped the ball out of Carla's hand.
Ben and Bob threw the ball back and forth.
Thank you for visiting Newspapers.ph. You may express your reactions or thoughts in the comments section. Also, you may follow us on Facebook as well.
For other English-Tagalog translations, visit HERE.