What Is "Wrap" In Tagalog? (Answers)
WRAP IN TAGALOG – This article will teach you about the Tagalog translation of the word "wrap" based on the context of the sentence.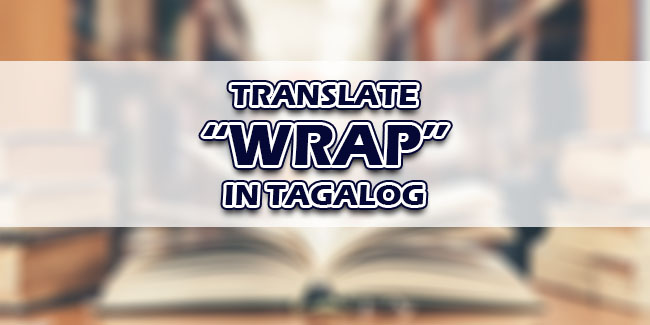 There are several Filipino words that don't have a direct translation in English, that's why we need context in order to fully translate them.
What is "Wrap"?
"Wrap" is an English term that refers to covering or enclosing someone or something in paper or soft material.
What is "Wrap" in Tagalog?
"Wrap" can be directly translated as "binalot" or "balutin". The use of this word, however, may depend on the context of the sentence.
Here are some example sentences:
Angelo told his friends that the salesgirl wrapped the gift for him.
Carla wraps her sandwiches in paper.
George ordered Danica to wrap the box like a Christmas present.
Leah wrapped the box and tied it with strings.
In Tagalog, these sentences could be translated as:
Sinabi ni Angelo sa kanyang mga kaibigan na binalot ng tindera ang regalo para sa kanya.
Binalot ni Carla ang kanyang mga sandwich sa papel.
Inutusan ni George si Danica na balutin ang kahon na parang regalo sa Pasko.
Binalot ni Leah ang kahon at itinali ito gamit ang mga sintas.
Thank you for visiting Newspapers.ph. You may express your reactions or thoughts in the comments section. Also, you may follow us on Facebook as well.
For other English-Tagalog translations, visit HERE.