Billy Crawford received a message from his wife Coleen Garcia.
BILLY CRAWFORD — The actor-television host and his dance partner Fauve Hautot are declared winners of "Dancing with the Stars" France.
This was announced by Billy's wife, actress Coleen Garcia, as she wrote a sweet message for her husband and also posted a photo of him holding a trophy on her social media account.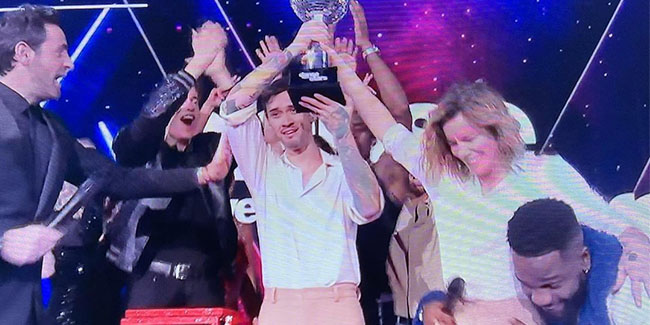 In the caption, of her Instagram post, Coleen Garcia said that words can't express how proud she is of her husband.
"Words cannot express how PROUD I am of you, my love! Not just for WINNING this difficult competition, but for growing into the person you have become," she wrote in the caption of her social media post.
The actress then described her husband as a kind, humble person who worked hard, dreamed big for his family, "shoots for the stars and makes sure to lift as many people up with him along the way".