What Is "Music" In Tagalog? (Answers)
MUSIC IN TAGALOG – This article will teach you about the Tagalog translation of the word "music" based on the context of the sentence.
There are several Filipino words that don't have a direct translation in English, that's why we need context in order to fully translate them.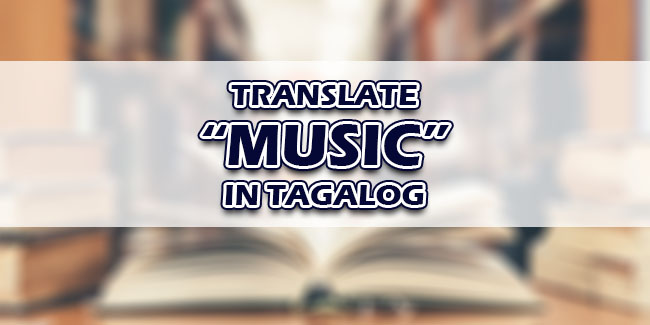 What is "Music"?
"Music" is an English term that refers to the pattern of sounds produced by people singing or playing instruments.
What is "Music" in Tagalog?
"Music" can be directly translated as "musika". The use of this word, however, may depend on the context of the sentence.
Here are some example sentences:
Marco doesn't like that kind of music.
Ben and Betty were dancing to the music.
Carl only wants to play his own music.
Bob and Bea heard some music coming from the next room.
Angelo listened to the music with his eyes closed.
In Tagalog, these sentences could be translated as:
Hindi gusto ni Marco ang ganoong klase ng musika.
Sumasayaw sa musika sina Ben at Betty.
Gusto lang ni Carl na patugtugin ang sarili niyang musika.
Nakarinig ng musika sina Bob at Bea mula sa katabing kwarto.
Nakapikit na nakinig sa musika si Angelo.
Thank you for visiting Newspapers.ph. You may express your reactions or thoughts in the comments section. Also, you may follow us on Facebook as well.
For other English-Tagalog translations, visit HERE.