Phivolcs Releases about Earthquake Surigao del Sur w/ 5.3 Magnitude
EARTHQUAKE SURIGAO DEL SUR – The Phivolcs recorded a 5.3 magnitude earthquake in Cortes this morning, September 28, 2022.
Experts across the globe have the common statement that earthquakes can never be specifically predicted. There might be forecasts about the possibilities of a quake with a certain magnitude to hit a certain area but it does not come with a 100% accuracy. Thus, earthquake drills are usually conducted not only in schools but even in huge workspaces or buildings so people will know what to do in case it strikes while there are classes and work.
In the Philippines, the Philippine Institute of Volcanology and Seismology or more commonly called Phivolcs is the body that monitors quake activities across the nation. There were instances in the past when strong quakes cost lives and left huge damages to infrastructures.
Recently, Phivolcs recorded an earthquake in Surigao del Sur. Based on the bulletin released by the agency, the quake had a magnitude of 5.3.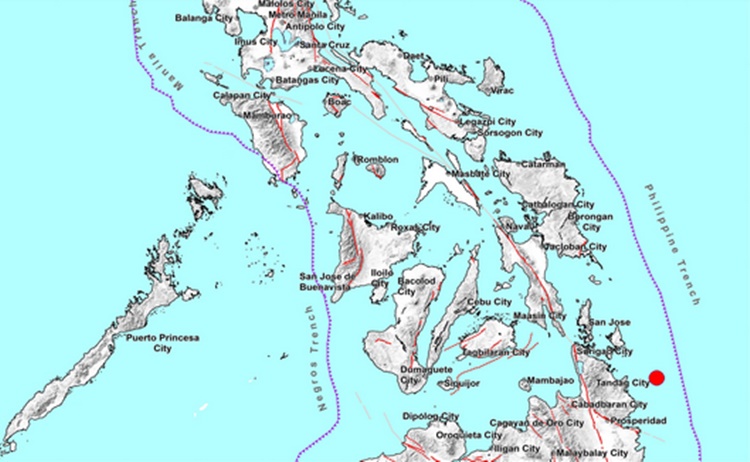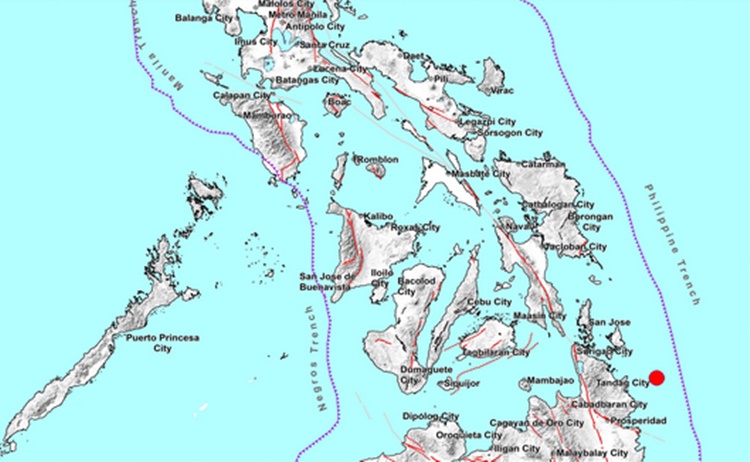 According to Phivolcs, the epicenter of the quake was located 09.28°North, 126.64°East – 049 km North 90° East of Cortes. It had a depth of focus of 010 kilometers and was tectonic in origin.
Phivolcs stated in its bulletin that there might aftershocks of the earthquake in Surigao del Sur but no damage was expected from the calamity. The following intensities were felt in these areas:
Intensity IV

Tandag City, Surigao del Sur

Intensity III
Intensity II
Instrumental Intensity I was logged in Nabunturan, Davao de Oro and Tandag, Surigao del Sur while Instrumental Intensity II was recorded in Cabadbaran City in Agusan del Norte.
More updates may be posted soon. Thank you for visiting newspapers.ph. You may leave your comments, queries, or suggestions in the comment box below. We would be glad to hear from you.