Bianca King: "Nandoon na ako sa mindset na 'yun na, if it happens, it happens"
BIANCA KING — The former actress recently revealed that she met her husband, Ralph Wintle, at Iza Calzado's wedding.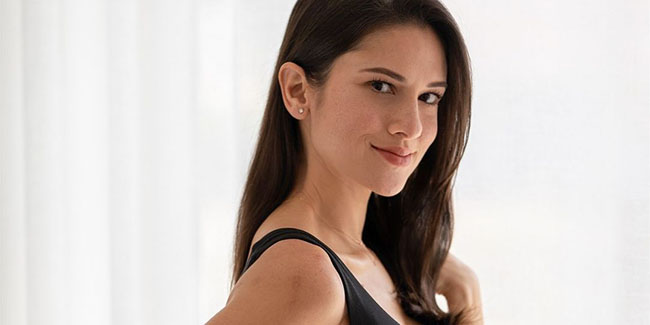 In the latest episode of "Updated with Nelson Canlas", Bianca shared that she met Ralph at Iza's wedding in December 2018, adding that she's in her early 30s and loving the single life at that time.
According to the former actress, she's on her "healthiest self" as her mind and body was her own. She added that she's traveling the world and wasn't expecting anything.
However, she said on her way to Palawan for Iza Calzado and Ben Wintle's wedding that she might meet someone there.
READ ALSO: Bianca King Speaks On Challenges Of First Trimester Of Pregnancy
Ben Wintle has a brother named Ralph, who turned out to be the best man at the wedding at that time.
"I was my healthiest self — my mind, my body was my own. I was traveling the world. I really wasn't expecting anything," she said. "So no'ng nakita ko na siya doon sa wedding, when he was giving his speech, he's so eloquent. He's so funny, so good looking. Sabi ko, that's my next boyfriend."
As it would turn out, Ralph Wintle wouldn't just be Bianca King's boyfriend.
It was in June 2021 when Bianca and Ralph got married in a simple DIY ceremony, more than two years after that fateful day. The two were also expecting their first baby — at the same time as Ben and Iza, at whose wedding they met.
Meanwhile, Bianca posted photos of herself on her Instagram account wherein she shared that she's thinking about a "birth plan" in the middle of the 2nd trimester of her pregnancy.
She added that she's preparing the nursery so that she can relax during the 3rd trimester of her pregnancy.