Andrew Schimmer Opens Up about Ongoing Fight for Wife's Recovery
ANDREW SCHIMMER – The actor turned emotional as he spoke about the battle of his wife, Jho Rovero, against a sickness.
Eight months ago, an unexpected incident changed the life of actor Andrew Schimmer and his family. He is married to a non-showbiz woman, Jorhomy "Jho" Rovero, and they have two (2) children – a daughter and a son.
Jho suffered from severe asthma which led to cardiac arrest and hypoxemia. The latter is a condition that is the result of severe oxygen deprivation in the brain. It left her fighting for her life and bedridden for eight (8) months now.
Andrew Schimmer is beside his wife as she battles the sickness. He is the one taking care of his wife in the hospital for eight months now and also the one standing as both father and mother to their two (2) kids.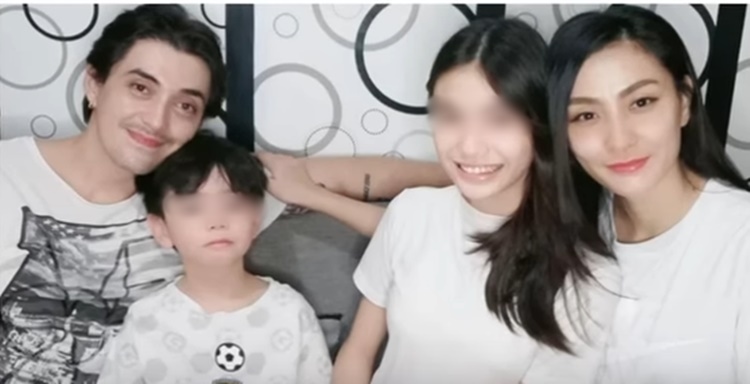 Recently, Andrew Schimmer who was part of the cast of the Philippine adaptation of Descendants of the Sun was interviewed by comedian and talent manager Ogie Diaz in his vlog.
Andrew inspired a lot of netizens with his love and persistence to be there for his wife as she battles the disease regardless of how hard it is for them. He is determined to keep on pushing regardless of the circumstances and what other people say.
According to Andrew, another thing that keeps on working everyday is the hope in the hearts of his children. He stressed that he does not want anyone to take away the hope from his kids that their mother is going to fully recover. He does not want his kids to experience the same pain and hole he got when his mother died when he was only 10 years old.
During the vlog interview, Andrew Schimmer revealed that their hospital bill surpassed P3 million already but he is not stopping until his wife is released from the hospital recovered. She is confined at St. Luke's for eight months now.
According to the actor, even the nurses are helping them with regards to her medicines. They would sometimes use their own money to purchase medicines for her or would ask other patients who have a lot of the same medicines that his wife is using. Many people are also sending them even just little amounts that could help in their day-to-day survival. Here's the vlog interview:
You may also visit – Darryl Yap Speaks On Direk Joel Lamangan's Comments About "Maid In Malacañang"