Mikael Daez: "We are adjusting though. It'll just take us a bit longer to get to our goals I guess."
MIKAEL DAEZ — The Kapuso actor recently admitted that he and his wife, Miss World 2013 Megan Young, had a hard time getting back in shape.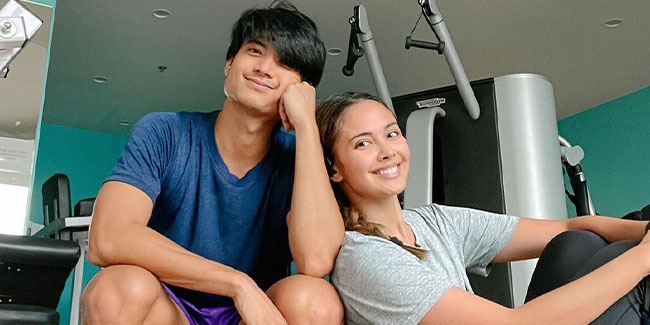 Mikael recently shared a snippet of his daily workouts with Megan. The couple can be seen tiredly sprinting outdoors yet still giving their best in order for them to get back in shape.
In the caption of his social media post, the actor shared that he and his wife have made a point to start increasing the intensity of their workouts and doubling down on eating healthy.
Mikael admitted that the road towards their journey to living healthier was not easy to take at first.
"We've made it a point to really start increasing the intensity of our workouts lately and doubling down on eating healthy," he wrote. "BUT, what we did not expect is our old and weary bodies to hurt so much after. Our dirty thirties have become puro siesta at trenta."
He also admitted as he and his wife get to their 30s, both of them enjoyed sleeping and resting so much in the afternoons.
But even though the two are experiencing this setback, Mikael said that he and Megan are adjusting and it will take them a bit longer in order for them to get to their goals.
READ ALSO: Mikael Daez Supports Wife's Fangirling Over BTS
Mikael said in a separate post that he and Megan will be away from each other for 50 days. According to him, he and his wife haven't been apart from one another since the coronavirus pandemic started.
"The next time you will see the duo of Bonez and Fofo together will be two months from now!" he said.
Thank you for visiting Newspapers.ph. You may express your reactions or thoughts in the comments section. Also, you may follow us on Facebook as well.