President-Elect Bongbong Marcos Thanks Supporters in Cavite
BONGBONG MARCOS – The President-Elect returned to Cavite to thank his supporters for delivering some 1 million votes for him.
President-elect Marcos Jr. won a landslide victory in the Presidential Elections 2022. He garnered over 31 million votes from the poll giving him a wide lead from his closest rival in the presidential race.
Marcos Jr. was the standard-bearer of Partido Federal ng Pilipinas during the Elections 2022. His presidential bid was challenged by several petitions filed before the Commission on Elections (Comelec). The petitions sought his disqualification from the presidential race and the cancellation of his candidacy citing his tax cases.
Comelec junked all the petitions against the presidential bid of Marcos Jr. He was proclaimed by the 18th Congress as the winning presidential candidate in the Elections 2022.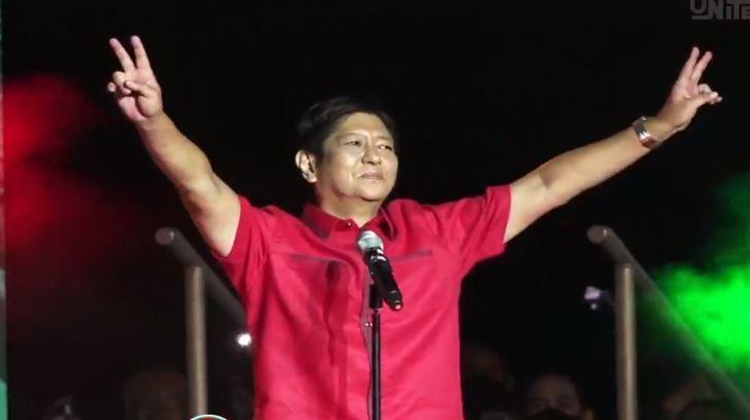 Recently, president-elect Bongbong Marcos returned to Cavite to thank his supporters for delivering around one (1) million votes for him. Based on a report on ABS-CBN News, he attended the 10th cityhood anniversary celebration of Bacoor where he was invited as guest of honor.
Speaking to the people of Bacoor and the Caviteños, the incoming President reiterated that the success of the UniTeam is not only the victory of the candidates but as well as the people who voted for them. He stressed that he will not win the election if not for the help, for the support, and for the love of the Caviteños.
President-elect Bongbong Marcos Jr. also remembered the cityhood of Bacoor. He was the chairman of the local government committee then and all those that are applying for cityhood pass by his office. According to him, Bacoor became a city fast.
"Nag-usap lang kami, umupo kami at i-formalize lang ang pagka-cityhood, any objections, walang objections, tapos ang aming hearing," he said.
READ ALSO: Bongbong Marcos Chooses Enrile As Presidential Legal Counsel