SEC ordered the Astrazion Group to stop its illegal crypto-themed investment scam.
SEC — The Securities and Exchange Commission ordered the Astrazion Group to stop its illegal cryptocurrency-themed investment scam.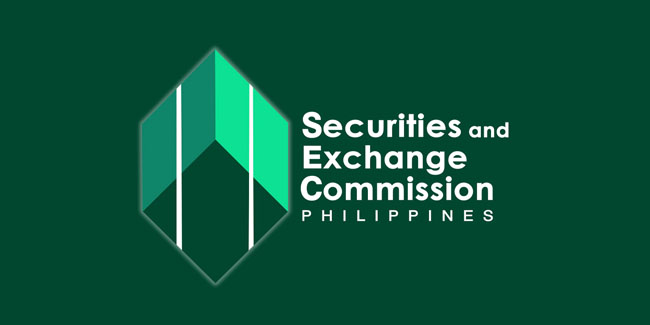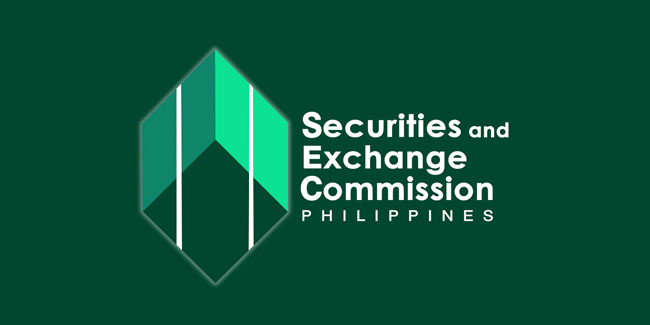 Inquirer reported that the agency issued a cease and desist order against Astrazion Global Holdings Philippines Inc., Astrazion Noble Task Community Foundation, and Astrazion International through an order dated May 12, 2022.
The agency said that the companies were engaging in the "unlawful/unauthorized solicitation, offer and/or sale of securities until it has filed the requisite registration statement and secured the necessary approval from the SEC".
According to the agency, its Enforcement and Investor Protection Department discovered that Astrazion was operating an online multi-level marketing (MLM) platform promoting the sale of a digital currency token "AZNT" and enticing buyers to invest for a chance to earn significant returns.
READ ALSO: PayMaya Says Crypto Becomes Popular With Younger Filipinos
Investors were promised that the digital tokens would also be listed on reputable exchanges.
"The group was found to be offering seven packages with guaranteed returns of 3 percent per day," the agency said.
The agency added that the "starter package" worth USD 100 could yield USD 300 in 100 days, while the "double platinum package" guarantees USD 30,000 during the same period from an initial investment of USD 10,000.
Also, the agency said that Astrazion Group promised investors "residual income and direct referral income distribution". Payouts will then be released via the Coins.ph mobile app.
While Astrazion Foundation and Astrazion Global were duly registered corporations, these companies have not obtained the necessary secondary license to deal in securities for public offerings.
Astrazion International, meanwhile, is not registered with the Securities and Exchange Commission as a partnership, corporation, or one-person corporation.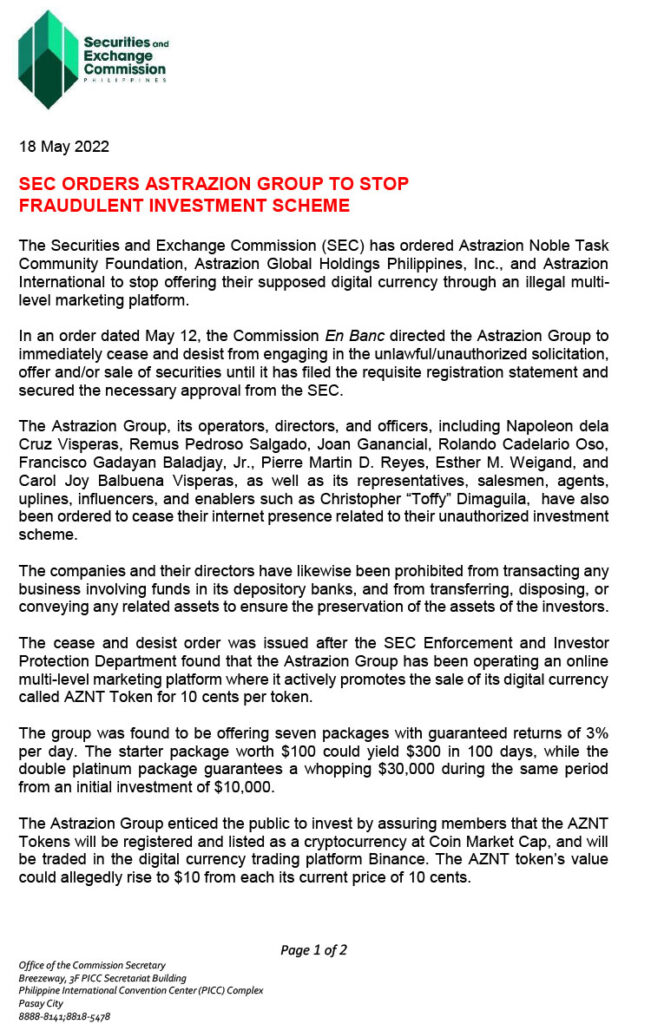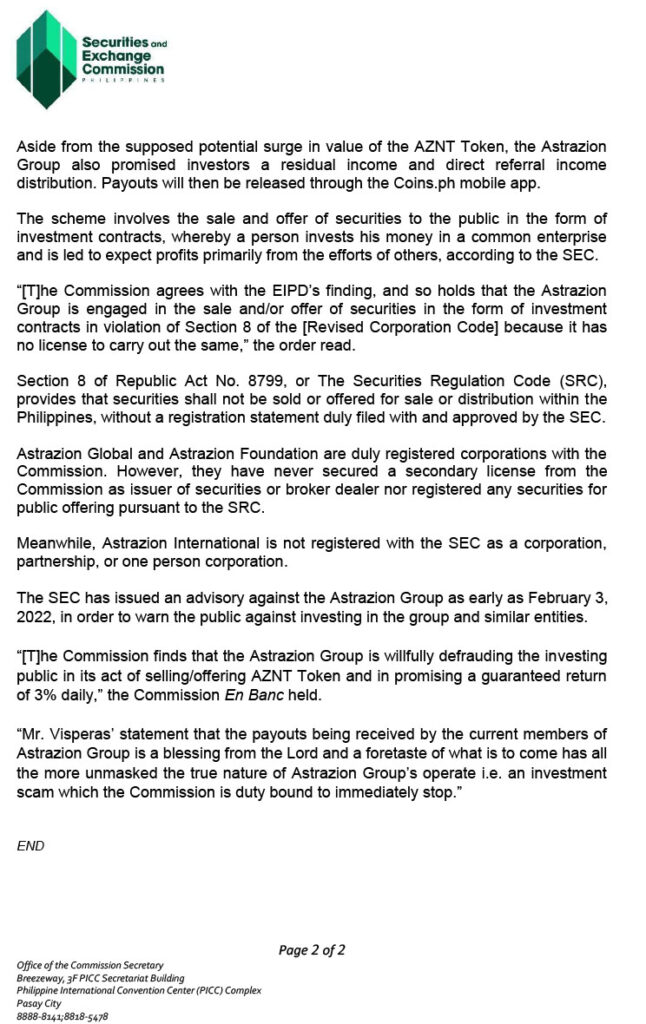 The agency first issued an advisory against the Astrazion Group as early as February 3 this year.
Thank you for visiting Newspapers.ph. You may express your reactions or thoughts in the comments section. Also, you may follow us on Facebook as well.