Camp of Former Sen. Bongbong Marcos Tells Supporters Not to be Complacent
BONGBONG MARCOS – The camp of former Senator Ferdinand Marcos Jr. revealed their target percentage in pre-election surveys.
The 2022 Elections are set to take place a few weeks from now. There will be both local and national polls this coming May 9. It will be an automated election with the use of the Smartmatic machines and the Commission on Elections (Comelec) are already in the process of checking the printed ballots for the upcoming poll.
Prior to the election, there are usually surveys conducted by different opinion polling bodies. One of these is Pulse Asia which usually conducts surveys until a month before the actual election.
Partido Federal ng Pilipinas standard-bearer and former Sen. Bongbong Marcos is taking the lead in Pulse Asia survey results. The latest survey about presidential preference conducted in March showed Marcos Jr. leading the race with 56% voters' preference.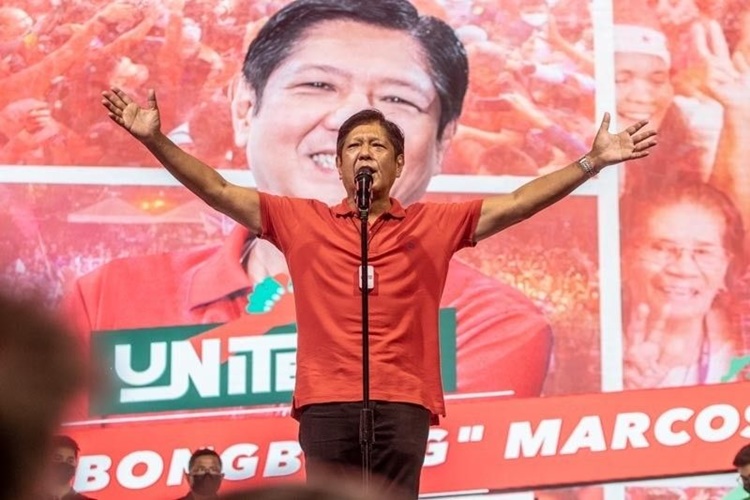 However, the latest voters' preference survey result of former Sen. Marcos Jr. is 4% lower compared to his voters' preference in the survey conducted in February. Amid the drop in the percentage, the camp of the former Senator is telling his supporters not to be complacent.
Based on a report on ABS-CBN News, the camp of the former Senator revealed that their target percentage of voters' preference in pre-election surveys is 70. The former Senator's spokesman, Atty. Vic Rodriguez, encouraged the supporters to stay focused on achieving the 70% preference in survey results.
With regards to the recent survey result of Marcos Jr., Rodriguez expressed that it showed "overwhelming" support for the Partido Federal ng Pilipinas standard-bearer.
According to Pulse Asia Research Director Ana Maria Tabunda, the 4% drop on the preference results of Marcos Jr. is not significant. As for the case of Vice President Leni Robredo who is placing 2nd in the survey results, her voters' preference went up by 9% to 24%.
You may also read – Sara Duterte Reacts To Rumored Separation of Tandem w/ Bongbong Marcos