Eraserheads' Ely Buendia Joins Grand Rally of Vice Pres. Leni Robredo, Sen. Kiko Pangilinan in Iloilo
ELY BUENDIA – The former frontman of the hit band Eraserheads sang "Ang Huling El Bimbo" at the Leni-Kiko grand rally in Iloilo.
The candidates for the May 2022 Election are currently dealing with hectic schedules for their campaign events. It was last February 8, 2022 when the official campaign period set by the Commission on Elections (Comelec) began.
Vice President Leni Robredo who is running as an independent candidate had her proclamation rally in Naga, Camarines Sur. She was joined by her running-mate, Liberal Party's vice-presidential bet Senator Kiko Pangilinan, and some of the members of their senate slate.
After the kick-off of the campaign events, Vice Pres. Robredo and Sen. Pangilinan began visiting cities and provinces across the nation. The Leni-Kiko tandem recently visited the province of Iloilo.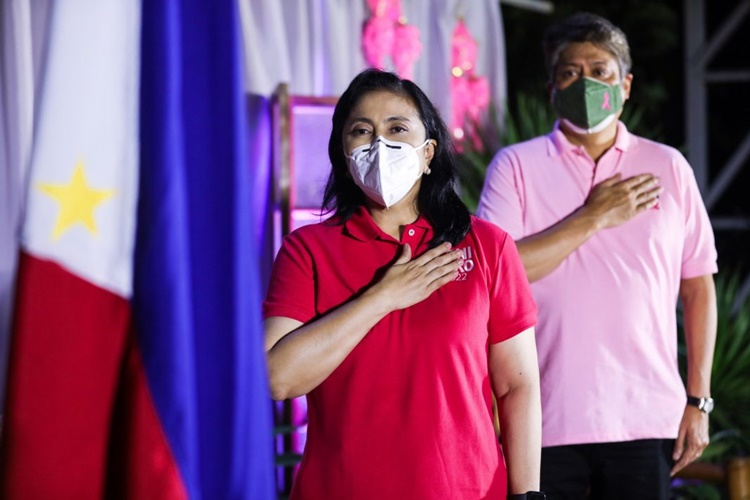 Several celebrities in the different fields joined the campaign of the Leni-Kiko tandem in Iloilo. One of them is singer Ely Buendia, the former lead vocalist of the hit Pinoy band Eraserheads.
Elu Buendia even performed for the crowd at the Leni-Kiko grand rally in Iloilo. One of the songs he sang is Eraserheads' hit song "Ang Huling El Bimbo". The crowd joined the singer. Here is a video posted by Manila Bulletin:
Ely Buendia is one of the celebrities who previously made rounds on social media in line with the presidential bid of Vice Pres. Leni Robredo. On a social media post which seemed to be partially a jest, he answered that the Eraserheads reunion will take place if the Vice President runs for the presidency.
Although the reunion of the band has yet to take place, Ely visibly supports the bid of Vice Pres. Robredo. Ely even personally visited the Vice President and handed his vinyl gift to her. The supporters of the Vice President are also happy that he joined her campaign in Iloilo.
You may also visit – OFWs Express Support for Leni Robredo, Kiko Pangilinan