Former Sen. Bongbong Marcos To Not Attend KBP's Forum of 2022 Presidential Candidates
BONGBONG MARCOS – The standard-bearer of Partido Federal ng Pilipinas declined the invitation of Kapisanan ng mga Broadkaster for a presidential forum.
One of the 10 presidential candidates in the Election 2022 is former Sen. Bongbong Marcos who is running under Partido Federal ng Pilipinas. Aside from the PFP, several other big political parties pledged to support his candidacy for the highest position in the government.
Marcos Jr. tapped presidential daughter and Davao City Vice Mayor Sara Duterte-Carpio as his running-mate in the upcoming election. She is the vice-presidential bet of the Lakas-CMD party.
Undeniably, Marcos Jr.'s candidacy for president is controversial. It sparked the issues about his tax evasion conviction, the alleged ill-gotten wealth of their family, and the regime of his late father, former Pres. Ferdinand Marcos Sr.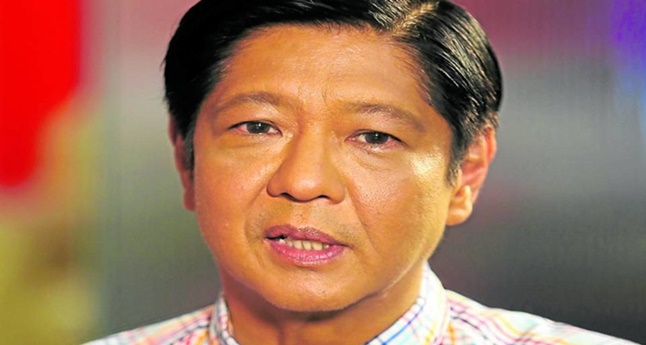 Previously, Marcos Jr. earned a lot of criticism too when he rejected an interview with Kapuso host Jessica Soho for KMJS. According to him, the Kapuso host is biased because she is "anti-Marcos".
Recently, updates stating that former Sen. Bongbong Marcos Jr. declined an invitation for a presidential forum crossed the surface. Based on a post on PhilStar, the said invitation was from Kapisanan ng mga Broadkaster.
Speaking to TeleRadyo, KBP president Herman Basbaño said that Marcos Jr. declined to attend the presidential forum due to a "conflict in schedule".
As of this writing, there are still no word from the camp of Marcos Jr. Currently, there are pending petitions seeking his disqualification from the 2022 presidential elections filed before the Commission on Elections (Comelec).
Three (3) consolidated petitions were raffled to Comelec First Division and the public awaits the decision amid issues. Commissioner Rowena Guanzon who is one of those who are handling the cases threw accusations that there is a delay in the release of the resolution. She also aired her belief that there is political interference causing the delay.
Guanzon revealed that she voted to disqualify Marcos Jr. According to her, some officials do not want her vote included so they're waiting for her resignation. She retired yesterday.
You may also read – Bongbong Marcos Reacts To Bong Go's Withdrawal from Presidential Race