Guide on Philippine Holidays 2022 – Regular & Special Days
PHILIPPINE HOLIDAYS 2022 – Here is a full list of the regular holidays and the special working and non-working days in 2022.
Undeniably, a lot of Filipinos check on the list of holidays at the start of the year to be able to plot the time they can spend a vacation with their families and friends. Most work scenarios require an application for leave weeks before the actual date of the leave from work.
In some cases, some individuals really check on long weekends of the year so they can go out of town with their loved ones. In other cases, they check on the holidays for possible extra pay that they can use for various purposes.
Many are surely eager to know the Philippine holidays 2022 which include regular holidays and special working and non-working days.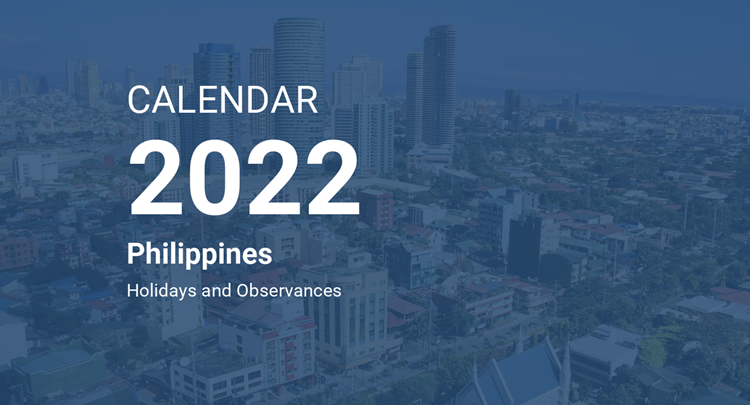 Philippine Holidays 2022
Regular Holidays
January 1 – New Year's Day
April 9 – Araw ng Kagitingan
April 14 – Maundy Thursday
April 15 – Good Friday
May 1 – Labor Day
June 12 – Independence Day
August 29 – National Heroes' Day
November 30 – Bonifacio Day
December 25 – Christmas Day
December 30 – Rizal Day
Special Non-Working Days
February 1 – Chinese New Year
February 25 – People Power Revolution Anniversary
April 16 – Black Saturday
August 21 – Ninoy Aquino Day
November 1 – All Saints' Day
December 8 – Feast of the Immaculate Conception of Mary
Special Working Days
November 2 – All Souls' Day
December 24 – Christmas Eve
December 31 – Last Day of the Year
With regards to the observance of the Eid'l Fitr and Eid'l Adha, their holiday proclamation depends on the recommendation of the National Commission on Muslim Filipinos on which dates would these observances of events fall.
More updates may be posted soon.
Thank you for visiting Newspapers.ph. Feel free to express your thoughts or queries in the comment section below.
You may also visit – PNP Warns Public vs Posting Holiday Vacation Photos Online